Informazioni
h 17,6 cm
Commemorative statuette of a female chieftain, depicted with a living child in her arms.
Hardwood with a dark glaze, old fractures.
These sculptures, which represent the subject of a mother with her child, which is still an ever-present theme in the work of many other African people, were made in the coastal region of the Lower Congo, Pointe-Noire and Cabinda, by the Kongo, Vili, Yombo, and other Congolese groups, as they all adopt a system of matrilineal descent.The sculpture represents a mythological figure, the founding lady of the clan.These works take their name from the indigenous term for kaolin (Phemba), a type of white clay, spread across their surface which, other than carrying out a protective function, had a symbolic and therapeutic function. The work was preserved by the head of a family in a chapel above an altar where it would be occasionally honoured by scattering protective ointments over it. It played an active role in the worship of the group's ancestors, as offerings and prayers directed at them were dedicated to it. As well as its religious function, the sculpture had the socio-political role of bearing witness to the village that the wife of the chief possessed the gift of fertility. This theme has always preoccupied African peoples, and often led to the disowning of infertile women. These works have made this group's statue work famous throughout the world. This sculpture, crafted with a reduced size (17.6cm), was reserved for the grand masters as these models were usually 25-55cm tall. It depicts a complex iconography that was handed down for centuries. The figure of the mother is kneeling on her right leg while she holds her child with a hand placed on her left leg. With the other hand, she is searching for the container that is located at her side to anoint her child with protective substances. It is the image of a customary gesture, a miniature representation, depicted with an alternation of volumes which highlight an expert technique carried out by few other sculptors!

The whole body is marked with tattoos on the chest and back engraved with precision. This way of decorating the body is characteristic of these groups. An elegant necklace is carved around the woman's neck. Above her breast, one can see the twine that Congolese women wore to tone their pectoral muscles that relax after breastfeeding. On her wrists and forearms she wears large rings, which are symbols of nobility and prestige. As in all Kongo, Yombe and Vili sculptures of females, the face looks upwards, and the open mouth shows a row of filed teeth, a common style in the works of many African groups. Her eyes are marked by two pieces of white ceramic, with her ears in the shape of the number 9. The woman wears a circular hat, and on her lower back, a loincloth is sculpted with a drawstring around the pelvis. Her swollen breasts demonstrate she has been breastfeeding. The rectangular cushion the figure is sitting on is also adorned with a series of engravings with geometric patterns. The delicate image of the female figure, which the Congolese grand masters sculpted in a symmetrical seated position, has made them famous throughout the world for the sublime beauty of this maternal act.Kongo, Yombe and Vili sculptors have known how to interpret the human figure depicted in positions where unusual positions of the limbs predominate, which end up misaligned and asymmetrical. This is a sculptural feature, perhaps more advanced, which is differentiated from the vast majority of tribal African production which, conversely, depicts a perfect symmetry of the human figure.
Provenienza
Galleria Merton Simpson, New York (1928 - 2013) (*) Vita di Merton Simpson;
Galleria Paolo Morigi, Lugano (1978);
Collezione Walter Schwab, Berna (inv. WS 333) (2004);
Bibliografia
LEHUARD RAOUL, Les Phemba du Mayombe, Arnouville, Francia, 1977 (59);
LEHUARD RAOUL, Art Bakongo: Les centres de style, Arnouville, Francia 1989, volume II°, Yombe, pag. 579, K6- 1-1, 30 cm (233 bis);
Arts d'Afrique Noire n° 71, Arnouville, Francia, Autunno 1989, pag. 12;
Note Specialistiche
Lot not located at Finarte offices but in Switzerland. It could be subject to customs costs related to the importation into the buyer's country. In any event, any customs cost and/or burden related to importation shall be borne by the buyer. For more information, please write an email to arteafricana@finarte.it;
Contatta il dipartimento
Condition report
Per richiedere un condition report contattare arteafricana@finarte.it
Il dipartimento fornirà un rapporto generale sullo stato del bene sopra descritto. Si ricorda però che quanto dichiarato da Finarte rispetto allo stato di conservazione dei beni corrisponde unicamente a un parere qualificato e che i nostri esperti non sono restauratori professionisti.
Per una relazione dettagliata consigliamo quindi di rivolgersi a un restauratore di vostra fiducia. Si consiglia ai potenziali acquirenti di ispezionare ogni lotto per accertarsi delle condizioni durante le giornate di esposizione come indicato in catalogo.
Altri
lotti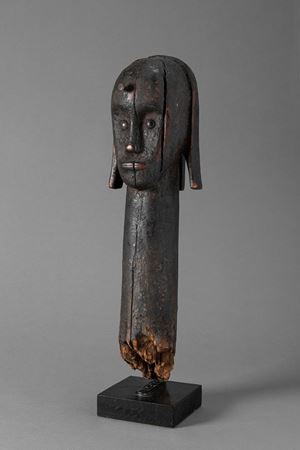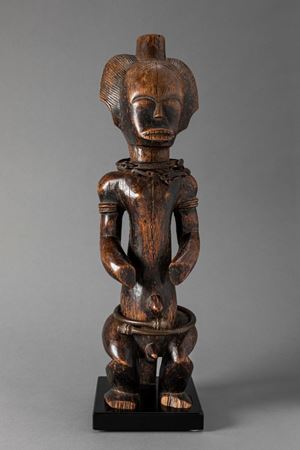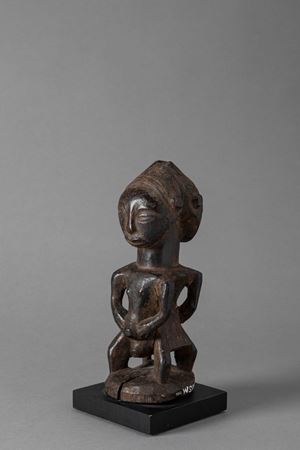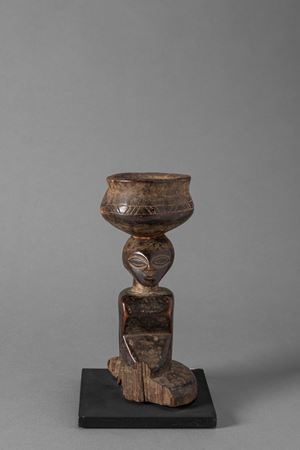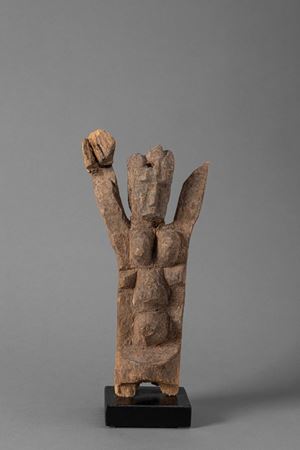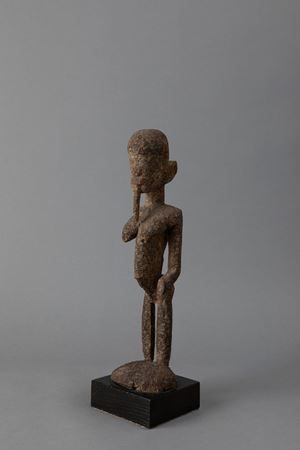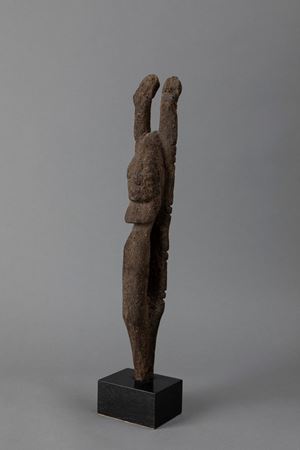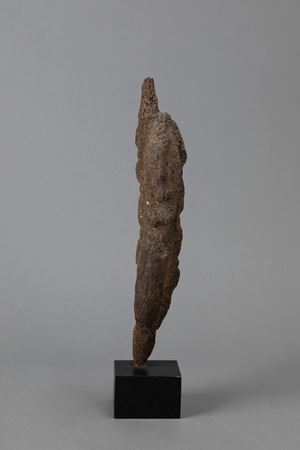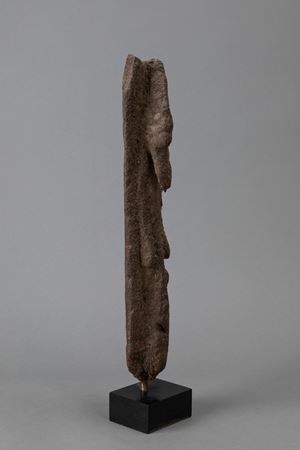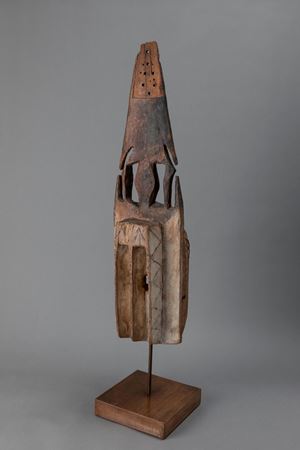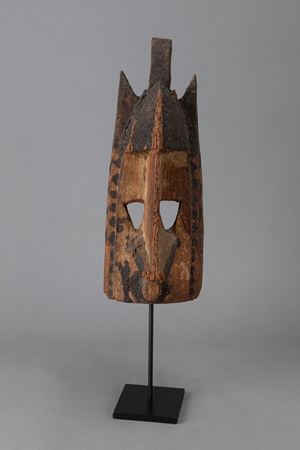 Continua a sfogliare il catalogo