Informazioni
h 42,3 cm
Ritual figure.
Hardwood covered with a mixture of sacrificial substances which give the sculpture a greyish colour.
The sculpture depicts an ancestral figure that emerges in relief from a small platform polished on the edges with V-shaped grooves. At the bottom, the whole work joins together in a point.The male character, evident by its thick beard, has its arms raised up high. His body is separated from the platform in the middle and, without showing the lower limbs, joins together in a point at the bottom. The image of the body is defined solely by the torso, the head, and the raised arms. This is a fitting symbolic representation to secure favours from the gods.

Provenienza
Former collection of Emilio Iogna, MilanSculpture acquired by him in a gallery in Paris in the '50s;
Private collection of heirs
Contatta il dipartimento
Condition report
Per richiedere un condition report contattare arteafricana@finarte.it
Il dipartimento fornirà un rapporto generale sullo stato del bene sopra descritto. Si ricorda però che quanto dichiarato da Finarte rispetto allo stato di conservazione dei beni corrisponde unicamente a un parere qualificato e che i nostri esperti non sono restauratori professionisti.
Per una relazione dettagliata consigliamo quindi di rivolgersi a un restauratore di vostra fiducia. Si consiglia ai potenziali acquirenti di ispezionare ogni lotto per accertarsi delle condizioni durante le giornate di esposizione come indicato in catalogo.
Altri
lotti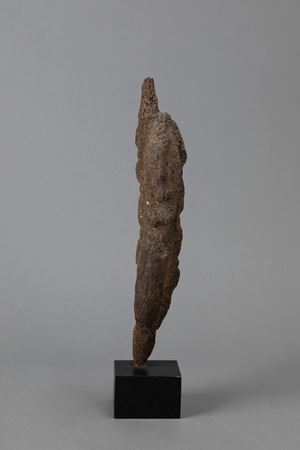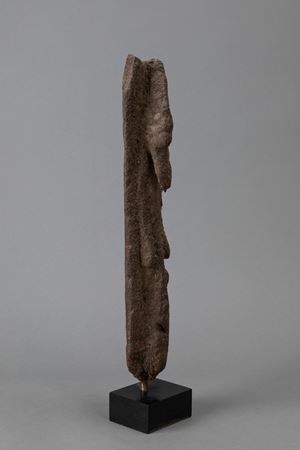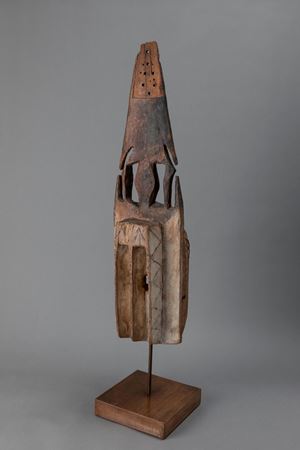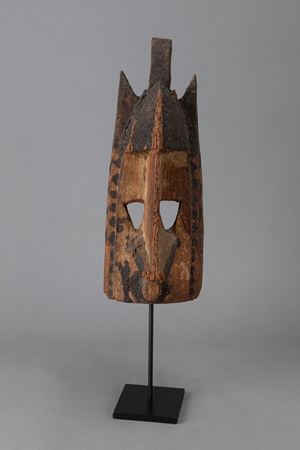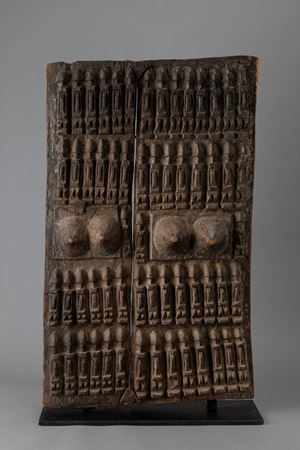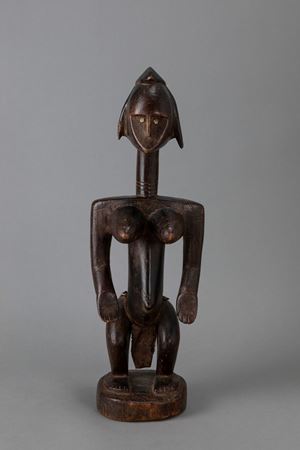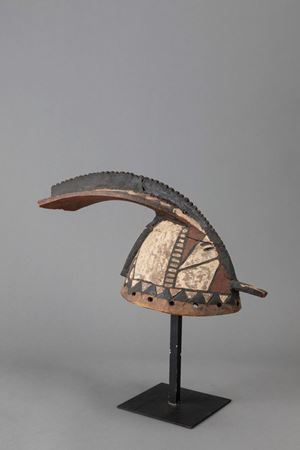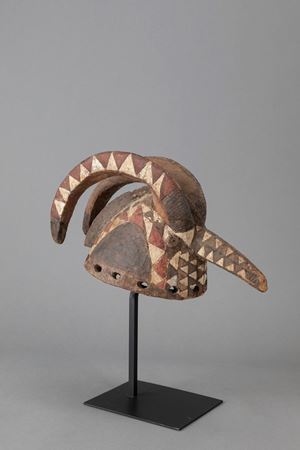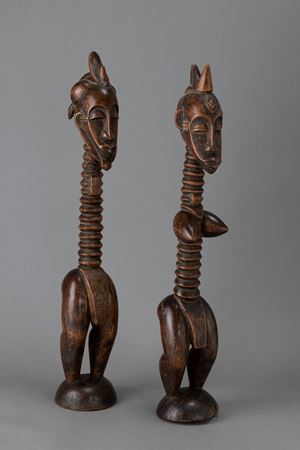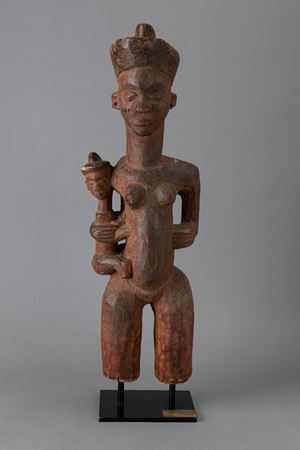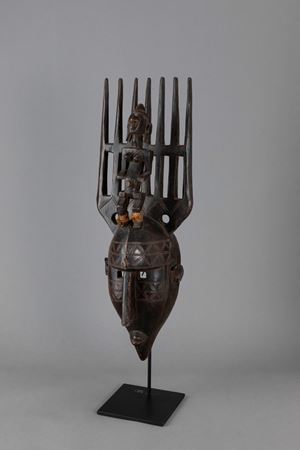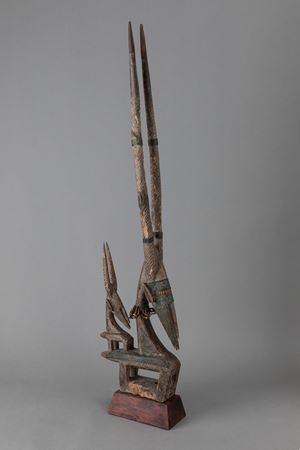 Continua a sfogliare il catalogo