Information
h 40 cm
Byeri reliquary head.
Wood with a black, crusty glaze with traces of oily substances with continuous exudation on the bottom part. Old iron nail with a square section on the front, metal tacks on the eyes.
Wooden head that has a mouth with closed lips pushed forwards in the act of frowning. The hairstyle, with a large tuft that descends behind the nape and the two smallest sides, shows a style common in the region.The roundness of the brow, the well-proportioned nose, the tacks on the eyes, and the absence of ears are elements that place this work among the classic typology of Betsi heads. The large cylindrical name is adjusted to attach the head to the box of relics, now disappeared.The wood shows signs of prolonged use, particularly on the head, as well as fractures from the era owing to the fact that this work was exposed for a long time to the equatorial climate.

These sculptures were placed atop a circular box made of woven vegetable fibres that contained some of the remains from the group's founders: a skull cap, relics, bands from their inauguration. The combination of the head and the box, Byeri, was preserved in a place of worship dedicated to ancestors. Every family possessed a Byeri, which they preserved with great thoroughness, because it represented a close bond with the world of the deceased.During the period of the anniversaries of the deceased, the Byeri was involved in a ritual that took the form of the presentation of relics, and the sculpture was smeared with oils and vegetable substances. Traces of these practises are evident on the surface of the wood. Fang statue work is a stylistic combination uniform across African sculptural production. Byeri sculptures, often considered true masterpieces, are appreciated and sought after across the world on account of the sobriety of their shape, their harmonious and expressive style, and the deep sense of calmness that they transmit.Fang heads are not true depictions of their ancestors, but rather they represent the receptacles of the relics of their deceased. In some sculptures, inside the brow, small pieces of relics are hidden away. The origin of Fang heads has been the object of much research by many academics. The American John McKesson believes that the heads are the oldest works of the Fang people in relation to the sculptures that would appear in subsequent years. The specialist Louis Perrois is of the opinion that the heads are a local representation of the Betsi, a Fang sub-group located in western Central Gabon, who would also have produced them in statue form. French academic Jean Laud also notes that the Fang have been located in the region since the first half of the 18th century. The sculptors would have suspended the production of ritual objects from 1934, as this was prohibited by the French authorities and the counteraction of missionaries. (Jean Laud 1971, pag. 59) ;
Provenance
Ex collezione Walter Glaser (Basilea);
Ex collezione Eduard Hess (2001) (*);>br>Collezione Walter Schwab, Berna (inv. WS 544) (2002) Etichette di antica provenienza sono ancora incollate sul retro della scultura;Collection of Walter Schwab, Bern (inv. WS 544) (2002) Labels of old origins are still affixed to the back of the sculpture;
Literature
PERROIS LOUIS, La statuaire Fang du Gabon, sulla rivista "Arts d'Afrique Noire" n° 7, inverno 1973, pagg.22 - 42;
PERROIS LOUIS, Arts du Gabon, Arnouville 1979 (119);
PERROIS LOUIS, Art ancestral du Gabon, Ginevra 1985 (106);
PERROIS LOUIS, Byeri Fang: sculptures d'ancetres en Afrique, Marsiglia 1992 (1002);
McKESSON JOHN, Réflexions sur l'évolution de la sculpture des reliquiaires Fang, Articolo pubblicato sulla rivista francese "Arts d'Afrique Noire" n° 63, autunno 1987, pagg.7 - 21;
LABURTHE TOLRA P. & FALGAYRETTES LEVAU C., Fang, Edizioni FONDAZIONE DAPPER; Parigi 1991 (277);
LAUDE JEAN, The Arts of Black Africa, Los Angeles 1971, pag. 59 (115);
AUTORI VARI, Les forets natales: Arts d'Afrique équatoriale atlantique, Musée du Quai Branly, Parigi 2017, pagg. 180 - 185 (966);
Lot not located at Finarte offices but in Switzerland. It could be subject to customs costs related to the importation into the buyer's country. In any event, any customs cost and/or burden related to importation shall be borne by the buyer. For more information, please write an email to arteafricana@finarte.it;
More
Lots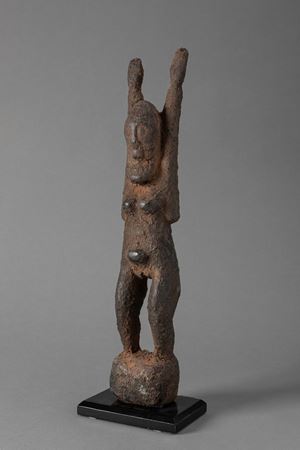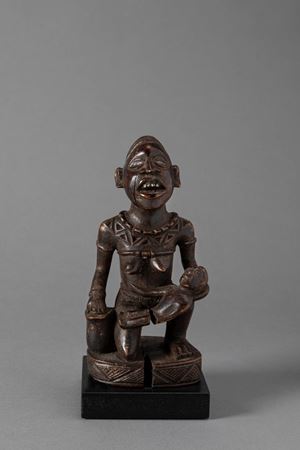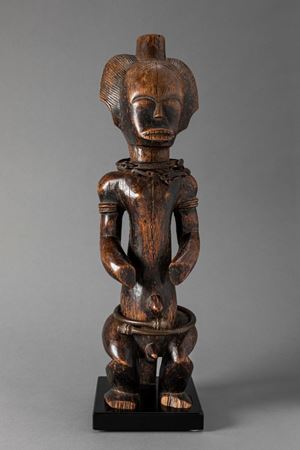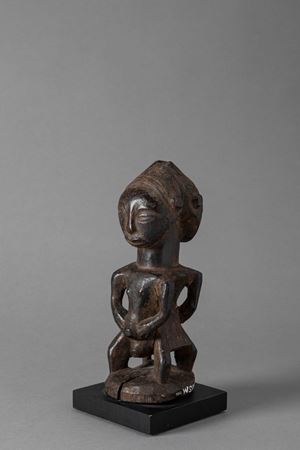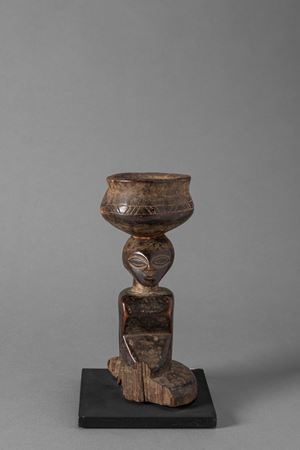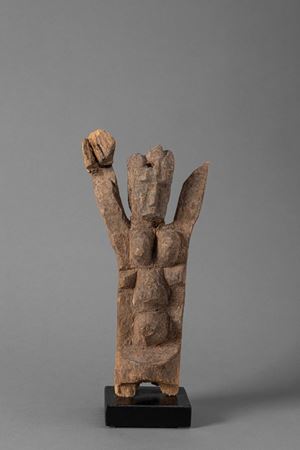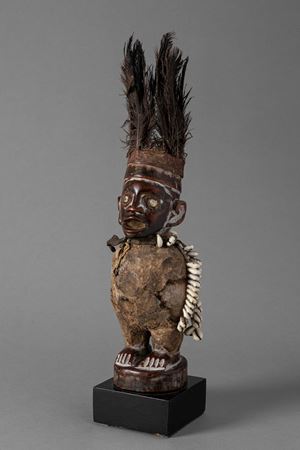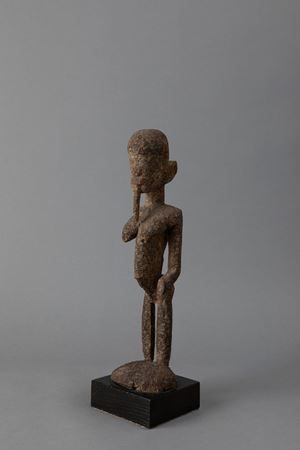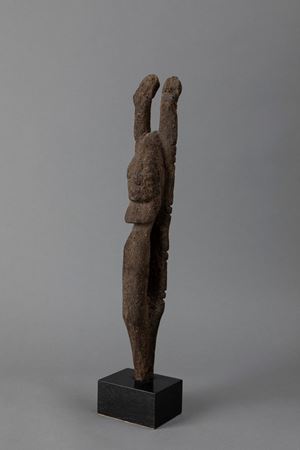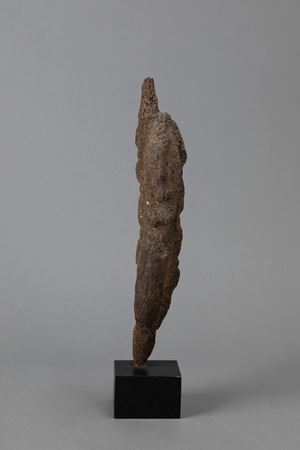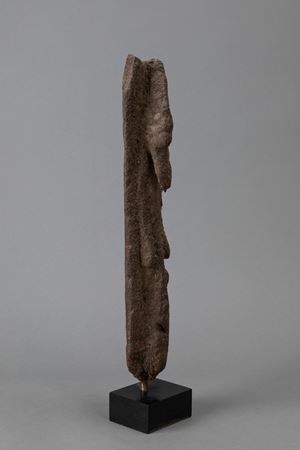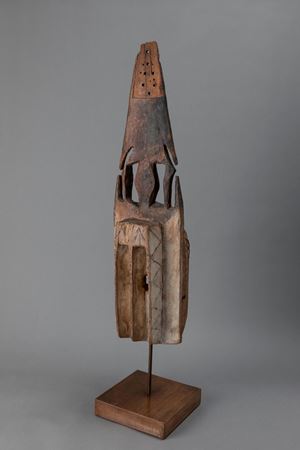 View more lots