Information
h 42,3 cm
Ritual figure.
Hardwood covered with a mixture of sacrificial substances which give the sculpture a greyish colour.
The sculpture depicts an ancestral figure that emerges in relief from a small platform polished on the edges with V-shaped grooves. At the bottom, the whole work joins together in a point.The male character, evident by its thick beard, has its arms raised up high. His body is separated from the platform in the middle and, without showing the lower limbs, joins together in a point at the bottom. The image of the body is defined solely by the torso, the head, and the raised arms. This is a fitting symbolic representation to secure favours from the gods.

Provenance
Former collection of Emilio Iogna, MilanSculpture acquired by him in a gallery in Paris in the '50s;
Private collection of heirs
Condition report
To request a Condition Report, please contact arteafricana@finarte.it
The department will provide you with a general report of the condition of the property described above. Please note that what Finarte declares with respect to the state of conservation of the assets corresponds only to a qualified opinion and that we are not professional conservators or restorers.
We urge you to consult with a restorer or conservator of your choice who will be better able to provide a detailed, professional report. We always suggest prospective buyers to inspect each lot to satisfy themselves as to condition during the exhibition days as indicated in the catalog.
More
Lots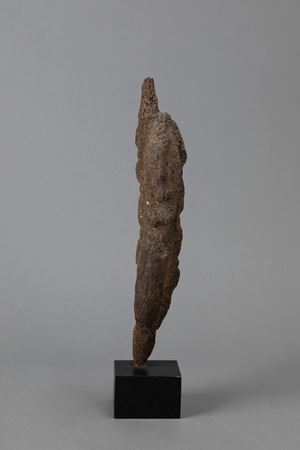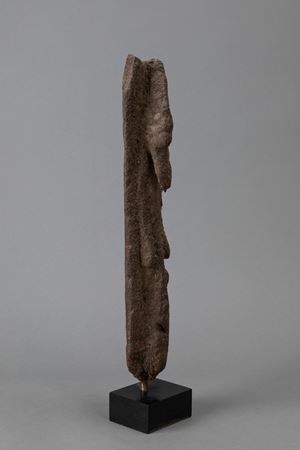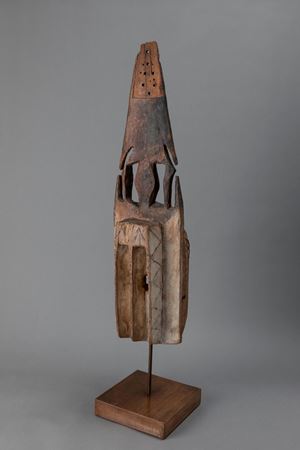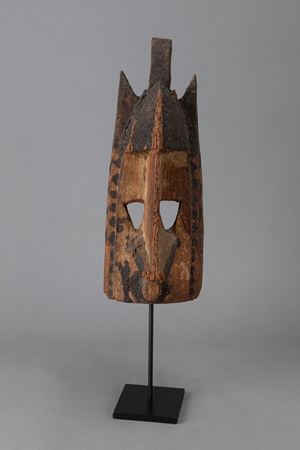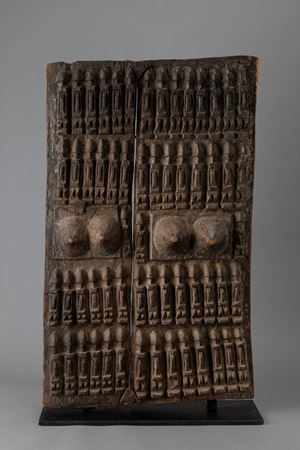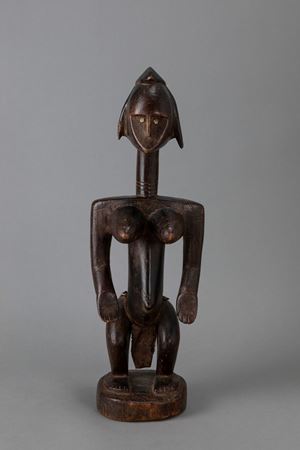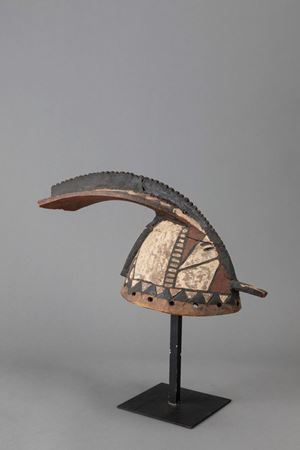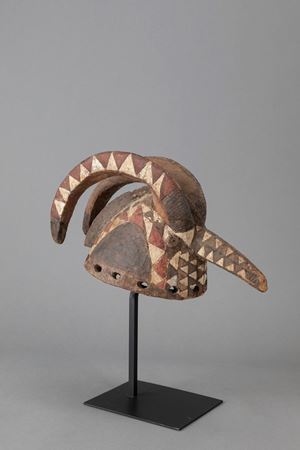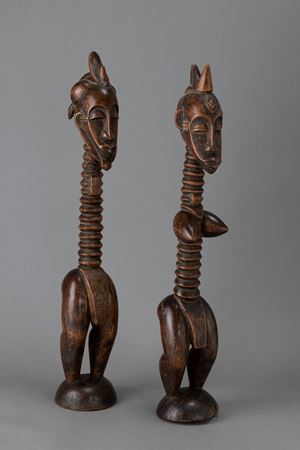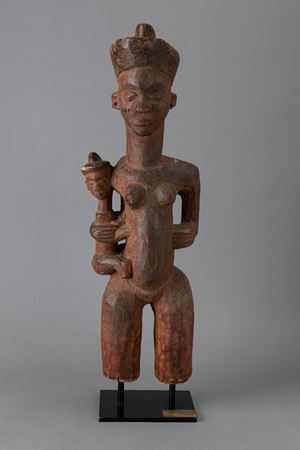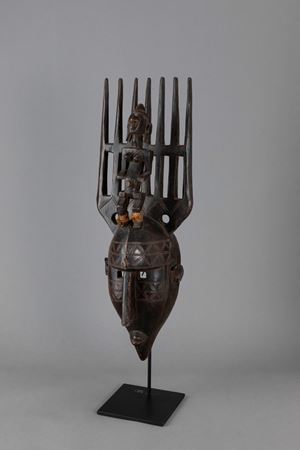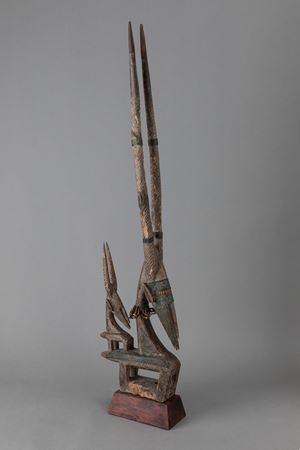 View more lots