Information
h 36,5 cm
Parade axe.
Forged iron blade, wooden handle with a dark glaze. Object denotes prestige.
The tradition of parade axes among the Luba, Hemba and Songye groups who live in the southern regions of the Congo often includes a short handle, sculpted to the hilt with the head of a human figure, as well as the depiction of an entire person, as in this case. The blade, which tends to be long, emerges vertically from the mouth of the person depicted. They are considered royal symbols, and were used during dances in the religious Mbudye sect. The miniature figures sculpted on the handle highlight the characteristics of the Luba Shankadi group's statue work, in which female figures possess the famous hairstyle of strands of hair flowing down.

Literature
FISCHER WERNER & ZIRNGIBL MANFRED A., Afrikanische Waffen, Passau 1978, pag. 137, n° 247 (202);
CARDELLI ANTINORI ALESSANDRA & COSSA EGIDIO, Africa: Guida alle sale espositive, Museo Etnografico Pigorini, Roma 1995, pagina 45 (353);
ROY CHRISTOFER D., Kilengi: Afrikanische Kunst aus der Sammlung Bareiss, Hannover 1997, pag. 162 (816);
BASSANI EZIO, Arte dell'Africa Nera, Milano 2000, pag. 108 (405);
SOTHEBY'S, Collection Paolo Morigi (2° parte) Art Africain et Océanien, Paris asta del 6 Dicembre 2005, lotto 130 (512);
ELSEN JAN, Fatal Beauty: Traditional weapons from Central Africa, Bruxelles 2009, pag. 41,fig. 35 (643);
Condition report
To request a Condition Report, please contact arteafricana@finarte.it
The department will provide you with a general report of the condition of the property described above. Please note that what Finarte declares with respect to the state of conservation of the assets corresponds only to a qualified opinion and that we are not professional conservators or restorers.
We urge you to consult with a restorer or conservator of your choice who will be better able to provide a detailed, professional report. We always suggest prospective buyers to inspect each lot to satisfy themselves as to condition during the exhibition days as indicated in the catalog.
More
Lots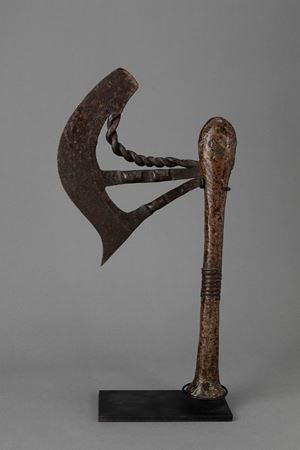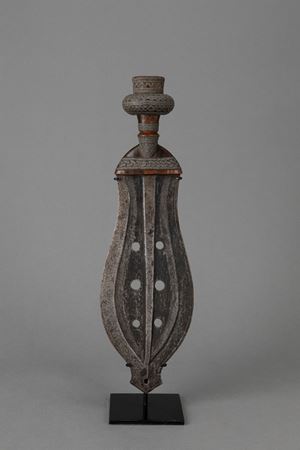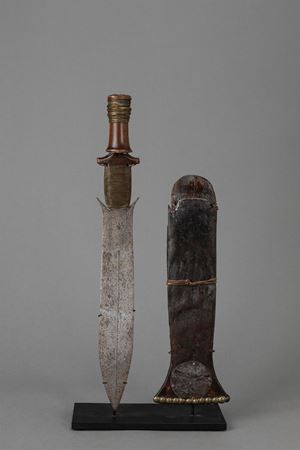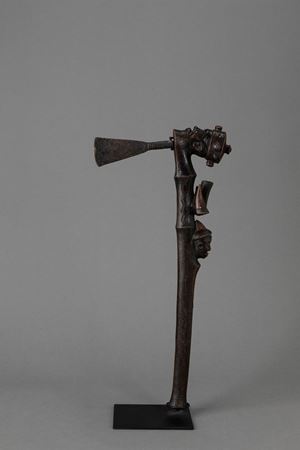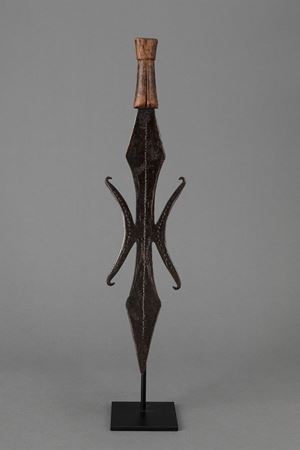 View more lots