123
Multiplo - Panamarenko (Van Herwegen, Henri)
(Anversa 1940 - 2019)
Panamarenko. Das FlugzeugMönchengladbach, Städtisches Museum, 1969, 21.4x17 cm.
The price includes buyer's premium
Information
Cardboard box with a lid on which a black and white photograph of the artist in uniform next to a Dakota plane is applied, a text by Johannes Cladders is applied to the back of the box. The multiple is contained inside (a string of twine of the same length as the diameter of the Das Flugzeug propeller). Work created on the occasion of the exhibition held at the Städtisches Museum in Mönchengladbach from 14 August to 14 September 1969. Edition of 330 numbered copies.

Literature
Bibliography: Michael Lailach, «Printed Matter. Die Sammlung Marzona in der Kunstbibliothek ", Berlin, Kunstbibliothek Staatliche Museen, 2005: pag. 149
More
Lots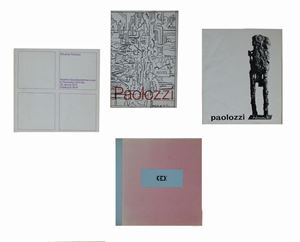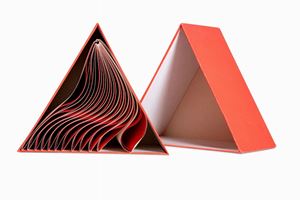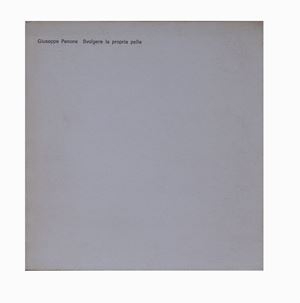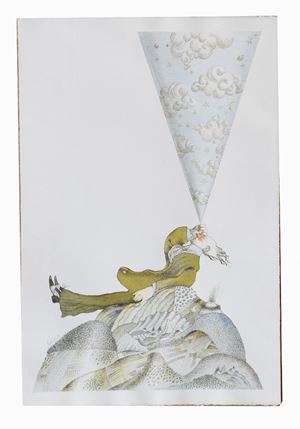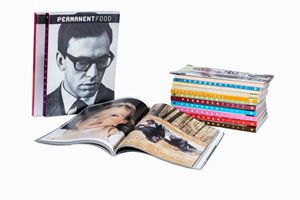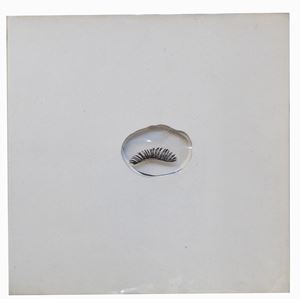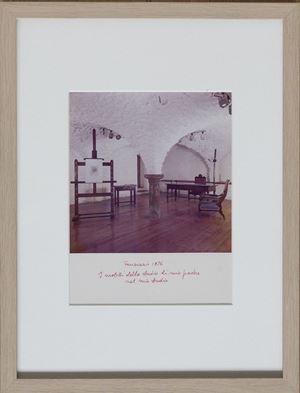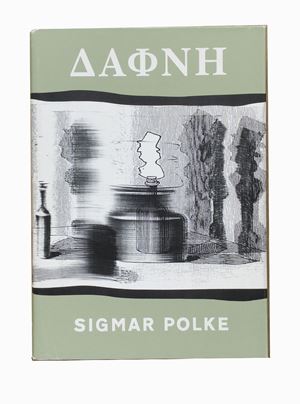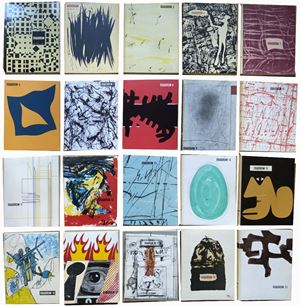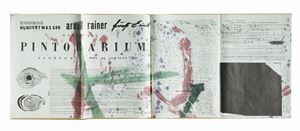 View more lots