The price includes buyer's premium
Information
h 45 cm
Region of Lake Mai-Ndombe.

Knife / Currency.
Structure of sheet metal worked along its edging. Wooden handle with a black glaze.

It belongs to the artistic tradition of Konda knives, used during dances and also exchanged as currency by people from the Mongo group. These belong to the series of works made from iron, tin and copper by Mongo blacksmiths, such as the Ekonda, Konda, Kundu (Nkundu), Sengele, and Lia people, who live in western Congo located to the north of Lake Mai-Ndombe. The strange shape of these blades has amazed travellers who have had contact with these people since the 1800s. These most unlikely and extravagant works were created by African blacksmiths, at least until the '60s, more to attract white art dealers than for real indigenous needs.
Literature
FISCHER WERNER & ZIRNGIBL MANFRED A. "Afrikanische Waffen" Passau 1978, pag. 170 (202);
ZIRNGIBL MANFRED A. "Seltene Afrikanische Kurzwaffen" Grafenau 1983, pag. 98 (238);
ELSEN JAN "De fer et de fierté: Armes blanches d'Afrique Noire du Musée Barbier-Mueller" Geneva & Milan 2003, pag. 198 (524);
More
Lots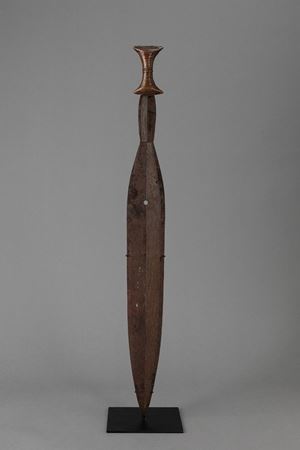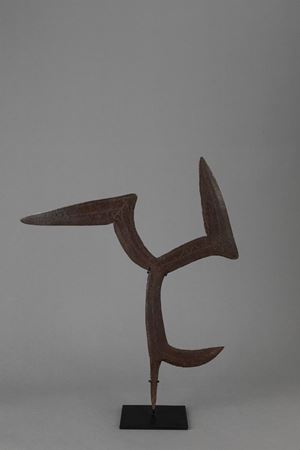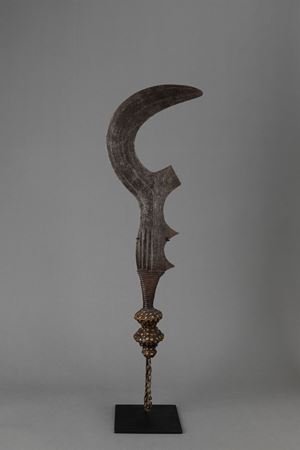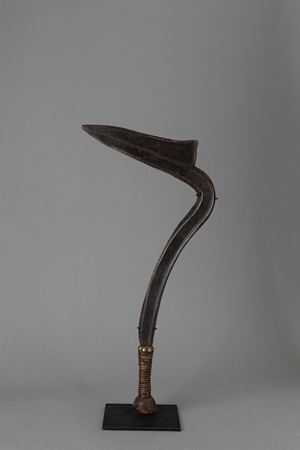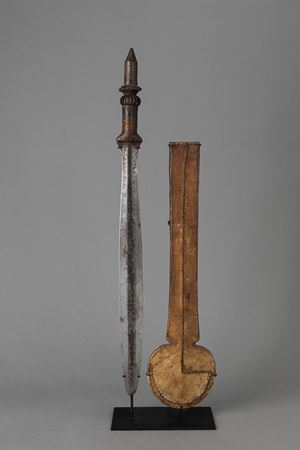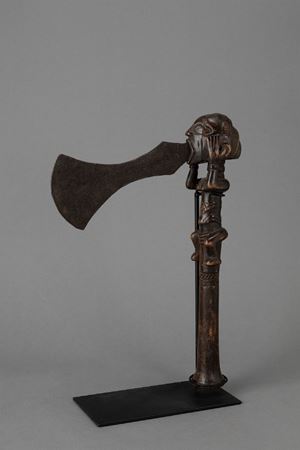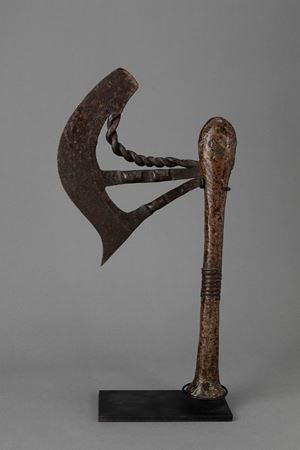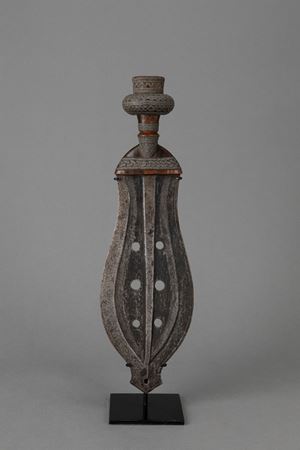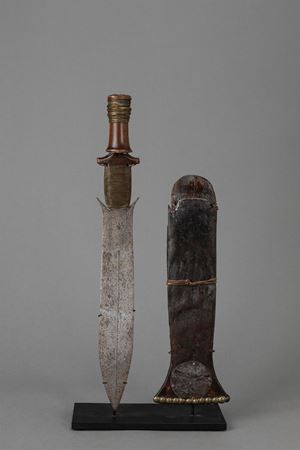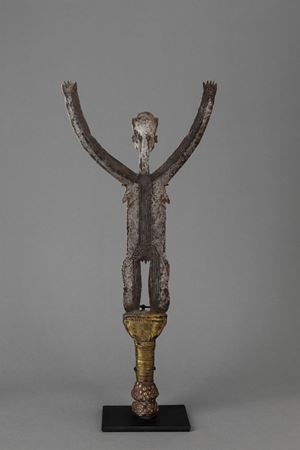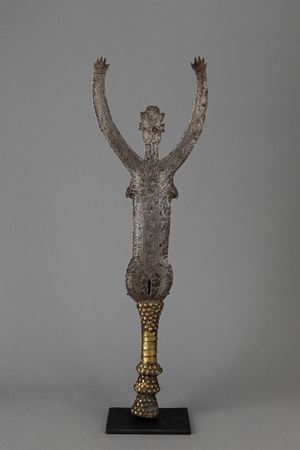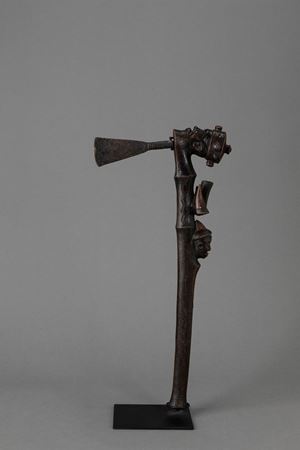 View more lots