Information
h 30 cm
Anthropomorphic animal.
Wood with a thick black patina. Glass beads on the eyes, copper earrings, tacks and iron twin lead across the whole body.
Sculpture with a strong abstract structure, where a triangular prism head is supported by a cylindrical body. The legs complete it as a human figure. Local name: Yanda
Many western-style iron tacks have been placed all around the body. Thick iron twin lead rings surround the waist. The eyes are formed of small, white glass beads, and the copper wire rings are hung from the holes in the ears. Some of these statuettes were discovered in 1920, but the majority were found around 1950.They were essentially associated with the rituals of a sect, known by different names depending on location, but most often by Mani, a secret society active in the Central African Republic until 1920, which has deep roots in the Zande people.The members of the sect, who the authorities sought, aimed to combat the terrible Zande king Avurungura and later to oppose foreign colonial invasion.The sculpture's role was to protect its owner from illness, curses, improve their fortune when hunting, ensure fertility, influence the course of trials, cause damage to personal enemies and, in short, to keep members of the society safe throughout their life and provide success in everything they do.

Provenance
Former private collection (in the '70s);
Private collection;
Literature
FELIX MARK LEO, 100 Peoples of Zaire and their sculture: Zande, pagg. 202 -203, Bruxelles 1987 (Yanda) (201);
CORNET JOSEPH, Art de l'Afrique noire au pays du fleuve Zaire, Bruxelles 1972, pagg. 302 -310 (109);
KERCHACHE JAQUES & PAUDRAT JEAN-LOUIS & STEPHAN LUCIEN, L'Art africain, Paris 1988, Mazenod Editions, pagg. 438, fig. 647 (273);
Condition report
To request a Condition Report, please contact arteafricana@finarte.it
The department will provide you with a general report of the condition of the property described above. Please note that what Finarte declares with respect to the state of conservation of the objects corresponds only to a qualified opinion and that we are not professional conservators or restorers.
We urge you to consult with a restorer or conservator of your choice who will be better able to provide a detailed, professional report. We always suggest prospective buyers to inspect each lot to satisfy themselves as to condition during the exhibition days as indicated in the catalog.
More
Lots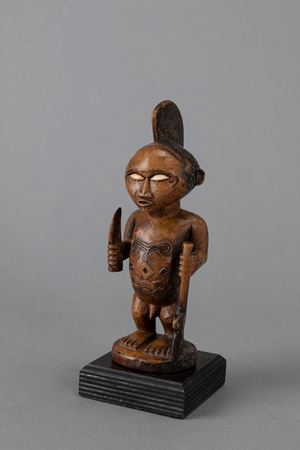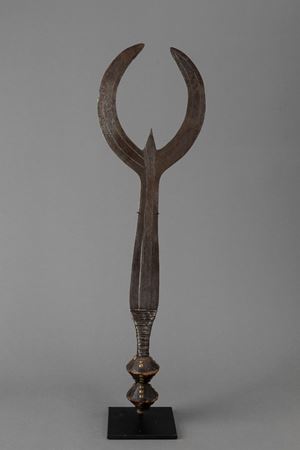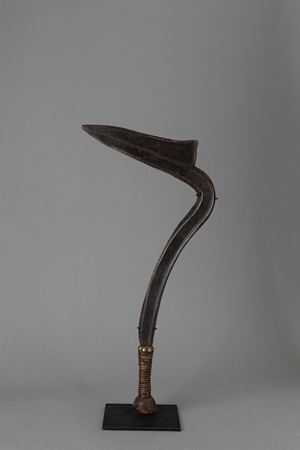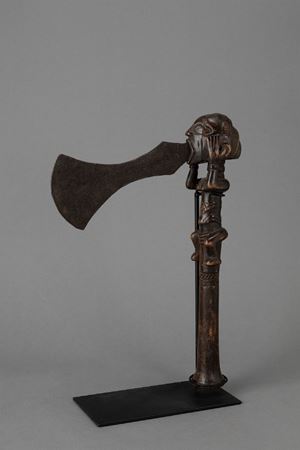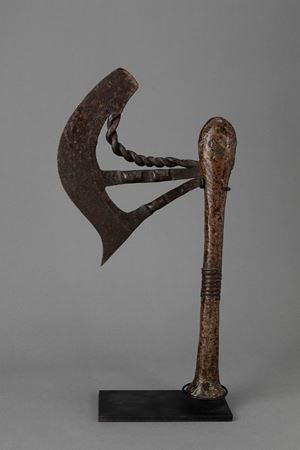 View more lots