The fantastic universe of Marc Chagall at auction on May 28th
An unmistakable, fresh and childish style: the artist's gaze towards his roots and the fate of his works.
07 May 2020
Marc Chagall, Doppio Profilo su Fondo blu e verde (dettaglio), 1950
---
"The best flight is undoubtedly that of the mind, it does not require sophisticated means of transportation nor patents nor qualifications, but only the ability to be pilots of oneself, of one's imagination."
This excerpt from the text Detaching the shadow from the ground by Daniele Del Giudice devoted to his experience as an aeroplane pilot. It seems to fit perfectly an artist foreign to any frame and artistic movement as Marc Chagall, as he has flown men, women, children, violin players, cows, donkeys and bouquets in the sky.
Chagall's works are undoubtedly indebted, for their fairytale side, to their Russian origins and to a peasant culture that is at the same time simple and brutal, in which the transmission of knowledge, mostly oral, was based on legends and idioms.
Many paintings by Chagall seem to be proverbs or parables, visual teachings in which the artist mixes the various cultures encountered during a lifetime: Russian, French, American, Italian, all amalgamated by Judaism (even though the Jewish religion prohibits to reproduce sacred images).
As Marc wrote in his diaries, "with the spell of colours I tried to create paintings that brought me peace and were like tears suspended in the air" for the sole purpose of "uniting with myself, with the whole world."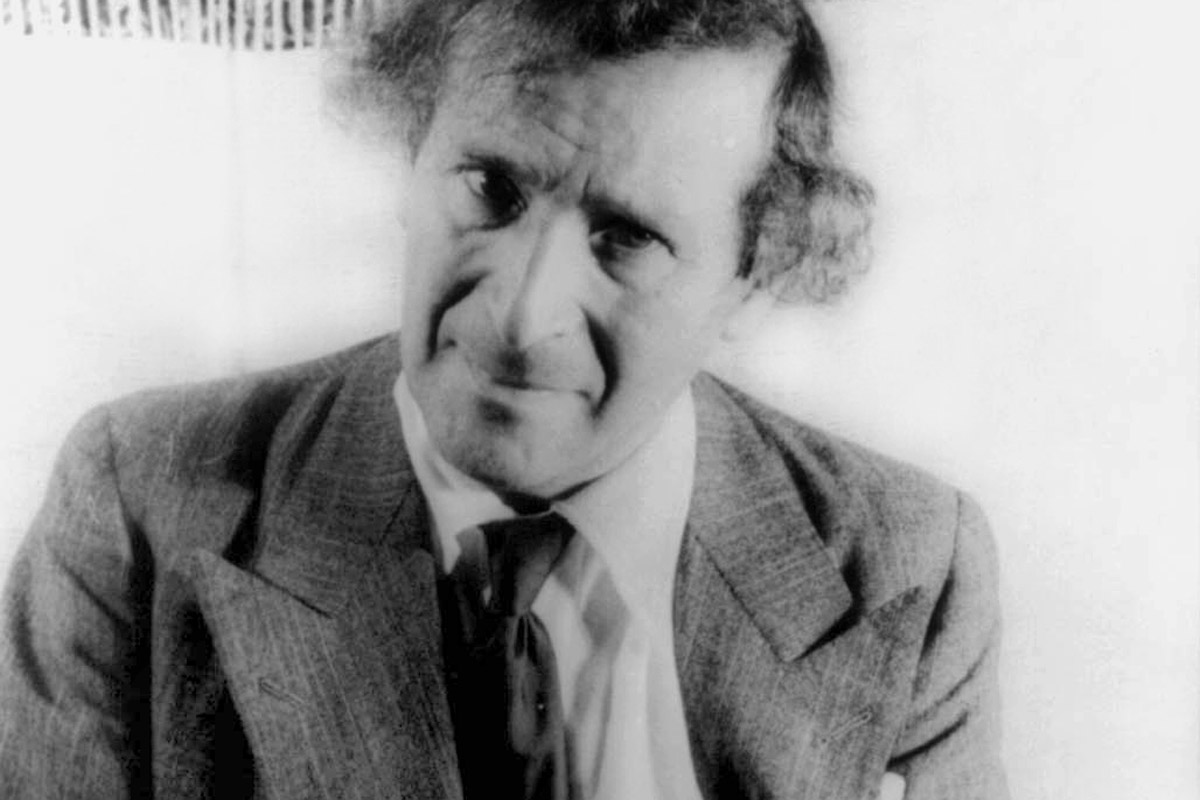 Fortunately for us, his passion for art prevailed against the Jewish prescriptions and allowed us to admire his fantastic worlds, made of music, multicoloured animals, and wonderful brides. Artworks, painted like ballets, performing their pirouettes on the walls of the most important museums in the world: from The Moma in New York to the Centre Pompidou in Paris to the Hermitage in St. Petersburg.
Marc Chagall is an artist with an unmistakable, fresh and childish style, with one eye turned to his roots and the other to the fate of his works. "Will I be able to find the right words and colours, will I be able to find somebody to open the doors of a world fantasized for millennia?"
A double gaze like the one of the mythological figure of Giano Bifronte: the God of the gods, father of humanity, of nature and the universe, guardian of changes, numen of doors and passages. The mythic two-headed face, as the character of Marc Chagall's drawing at Finarte auction on May 28.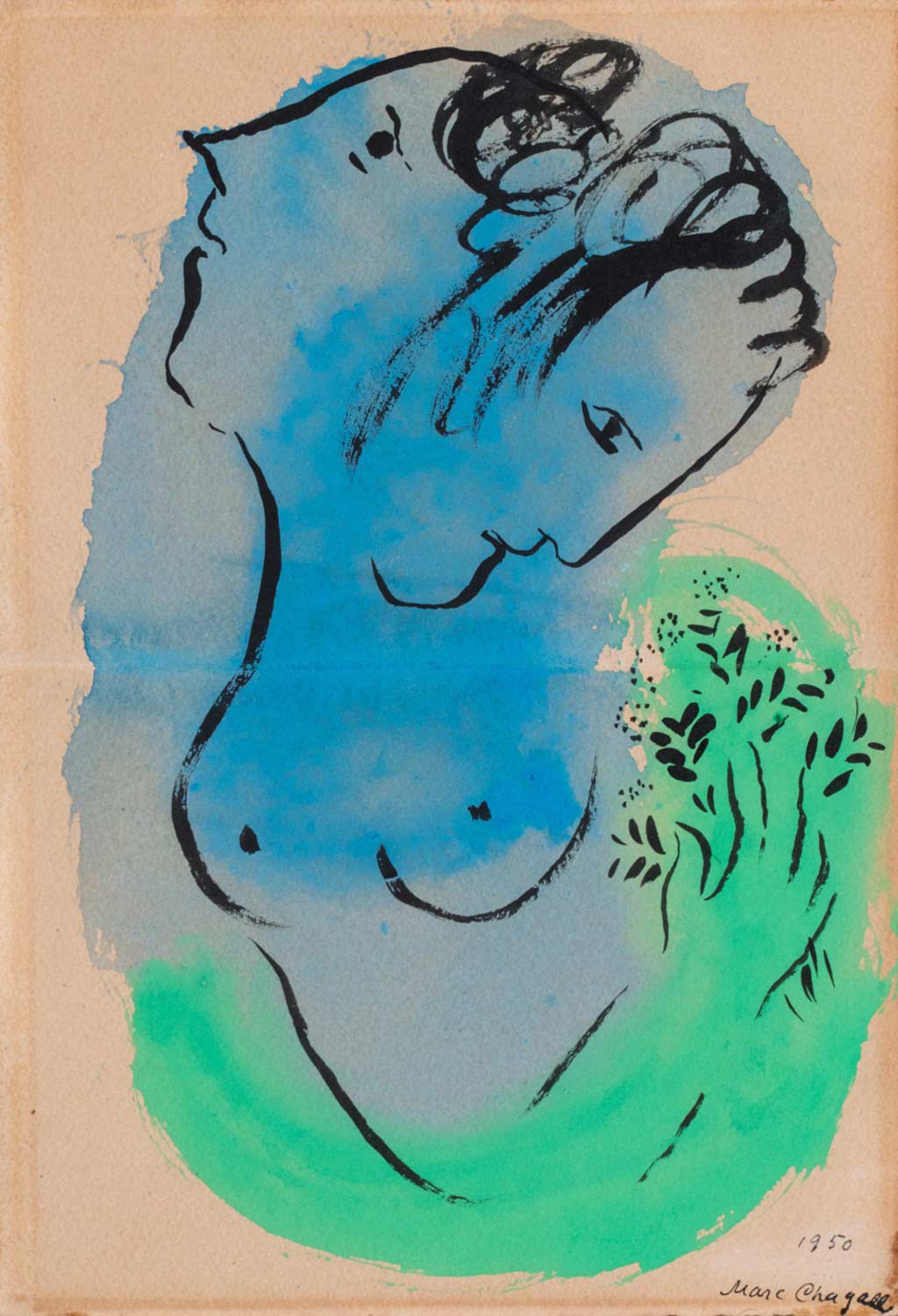 One face turned towards the heights and the infinite sky. The other, melancholically staring at a bunch of flowers held tightly to the chest. A man and a woman, two women, two men? We do not know, and we do not care.
Because, as in Chagall's words :
"We want to be attracted by the invisible side of form and spirit, without which external life is not complete."
ONLINE CATALOGUE