Information
engraving
40.8 x 36.6 cm (the two largest together) and approximately 31 x 17.5 cm (the smallest)


In 1919, at the invitation of Sultan Fu'ad who would become king of Egypt in 1922, Giulio Aristide Sartorio went to Egypt to paint his portrait. His feverish creative activity will also lead him, on that occasion, to paint various views and landscapes, suggestions of an exotic land that he will represent in various oils and pastels. The probable project of a frieze on the celebration of Egypt, of which so far as the only documentary trace we have the etching Allegory of Modern Egypt shown in the exhibition in Orvieto of the 2005 [1] and a large monochrome oil sketch presented in the exhibition at the Chiostro del Bramante in 2006 [2]. The three fragments exhibited here, suitably joined together, would form the etching in its entirety but with a diversity of color and the lack of an Arabic inscription in the upper right part. The composition proposes the typical language of Sartorio of the great decorative cycles to which it certainly refers and is set symmetrically, with two festive processions of men, women and children converging towards the center offering gifts as probable allusions to the fertility of Egypt, to a female figure representing Egypt in frontal position, placed in the center between two columns in a sort of altar supported by caryatids.
Francesco Maria Romani
[1] Giulio Aristide Sartorio. Il realismo plastico tra sentimento ed intelletto, exhibition catalog edited by P.A. De Rosa, P.E. Trastulli, Orvieto, Palazzo Coelli, 8 May - 18 July 2005, p. 62.

[2] Giulio Aristide Sartorio 1860-1932 , catalog of the exhibition edited by R. Miracco, Chiostro del Bramante 24 March - 11 June 2006, p. 213.

More
Lots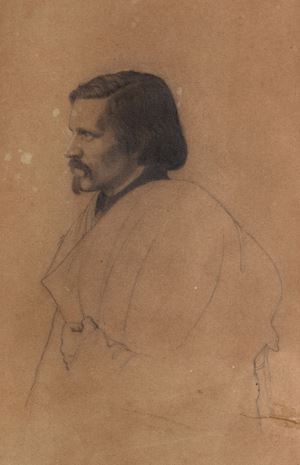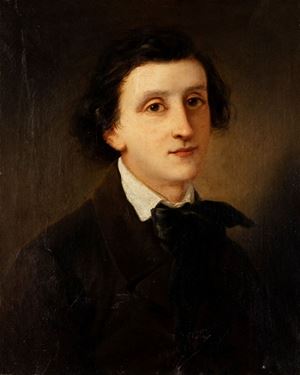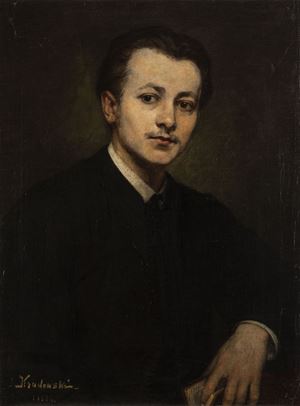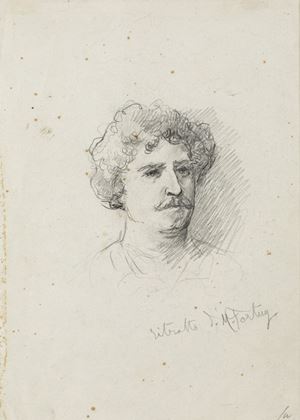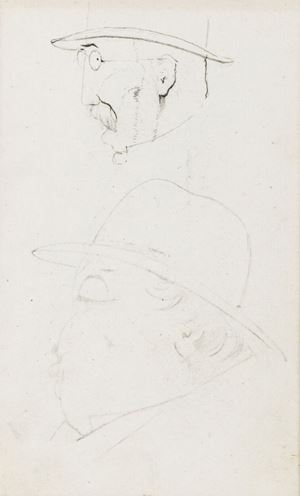 View more lots