Information
Two-color cover with hand-retouching by the artist. Book fully illustrated and with "pierced" pages (also 4 paper elements applied by hand), 2 plaquettes of 4 pages applied to the flyleaf of the back cover. Text by Munari.

Literature
Bibliography: Giorgio Maffei, Munari. The books, Milan, Sylvestre Bonnard Editions, 2002: pp .: pp. 90-91
Specialist Notes
"The realization of this volume is due to Giuseppe Muggiani typographer-publisher from Milan who, with loving care, personally followed the work in detail. This book was printed, in his graphic workshop in via Ripamonti 132 with a hand-press, on papers searched for a long time and found by pure chance "(B. Munari). "In the 1950s, I did research on the possibility of visual communication of editorial technology. (...) I made books made only of different papers of matter and color, a sixteenth of coated paper followed by a sixteenth of wrapping paper and then black paper with two red pages. What does it communicate? Or pages all of the same color but with holes, cuts, die cuts; to be able to turn only half a page. From this experimentation was also born a book for children entitled "In the dark night", where you can see (not told in words, you see) a story of cats going to the roofs, printed in blue on black paper. (...) After the menu I was thrilled. Who will appreciate this new type of book if not a new publisher? I immediately went to propose it to Bompiani who, with his proverbial kindness, looking at me as one looks at a child, said to me: Beautiful! Funny! very original, but ... where is the text? This is not a book. This book was then printed by a typographer friend in 1956. Today it cannot be found. Some specimens are in modern art museums in various countries. " (Bruno Munari, in Vincenzo Accame (edited by), Valentino Bompiani. Ideas for culture, Milan, Electa, 1989: p. 66).
More
Lots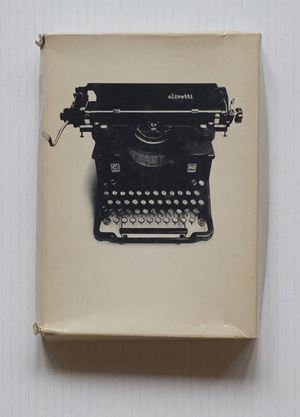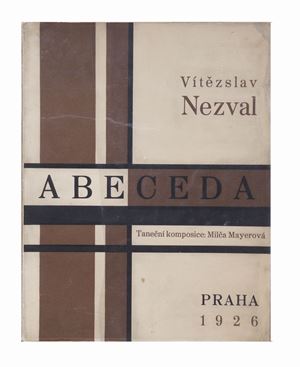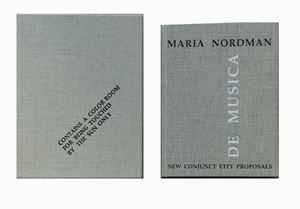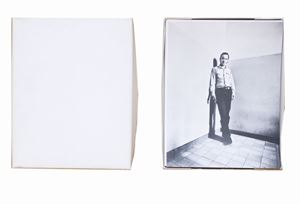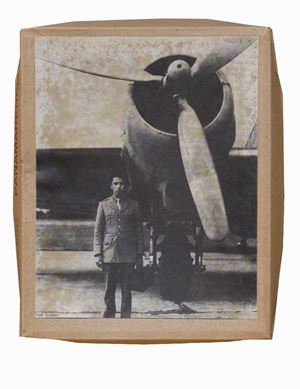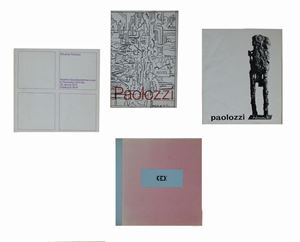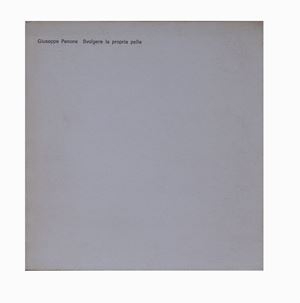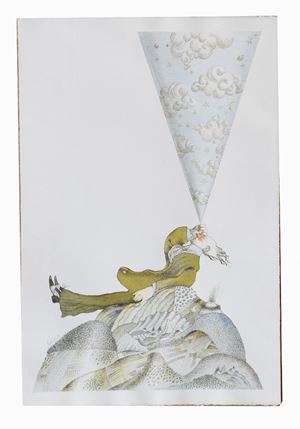 View more lots