84
Libro d'artista - Kaprow, Allan
(Atlantic City 1927 - Encinitas 2006)
Days Off. A Calendar of Happenings by Allan Kaprow, New York, The Junior Council of the Museum of Modern Art, 1970, 38.5x27.3 cm., 4-point paperback in calendar form, with two storage holes top edge, pp. [64].
Artist's Resale Right
The price includes buyer's premium
Information
Cover illustrated with a photographic image by Peter Moore. Introductory text and captions by Allan Kaprow. Print in black and white. Artist book fully illustrated with photographic images taken from performances and arranged in chronological order of month, regardless of the year of realization.

Literature
Bibliography: Archive of the Luigi Bonotto Foundation: Code FX0717; Anne Moeglin Delcroix, "Esthétique du livre d'artiste. An introduction à l'art contemporain ", Paris, Le mot et le reste / Bibliothèque Nationale de France, 2011: p. 291
More
Lots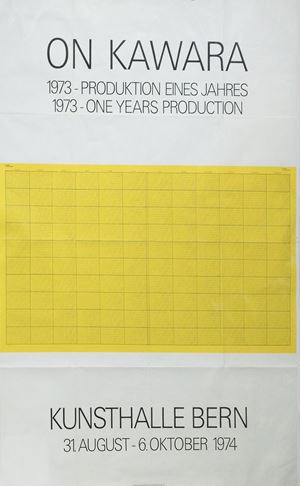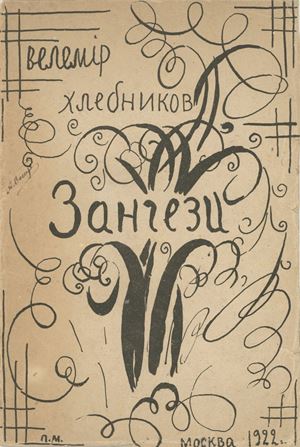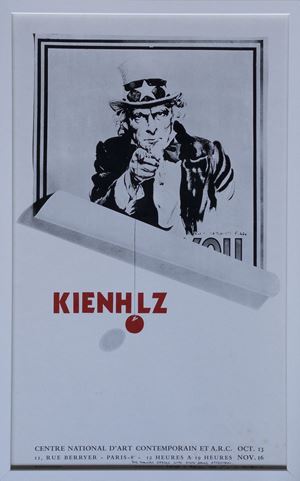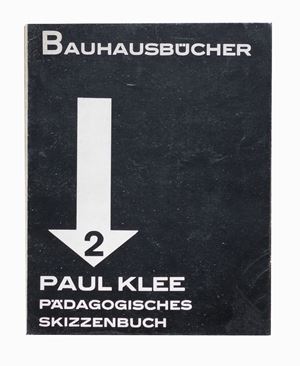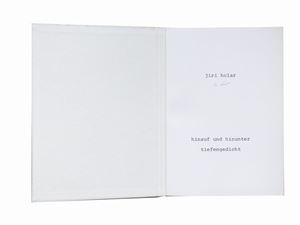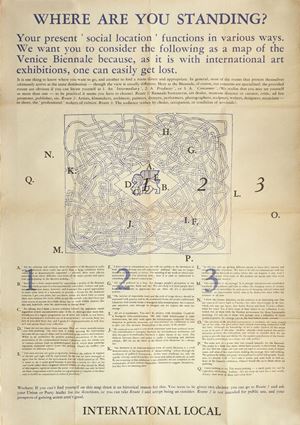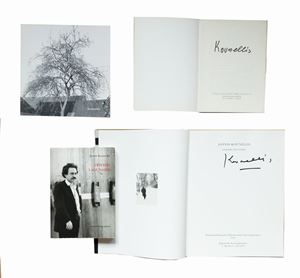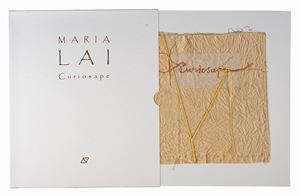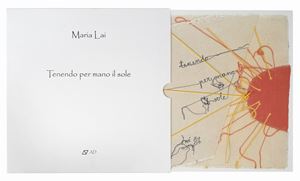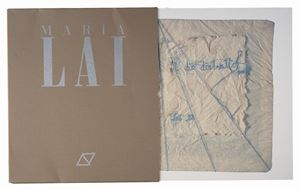 View more lots