Information
india ink on paper
cm 66x48


Signed and dated on the front: Guttuso 40

Titled and dated on the reverse: Donne che piangono 1940



Provenance
Milan, Mario de Ponti collection;
Milan, private collection.

Exhibition
Parma, Palazzo della Pilotta, 1963-64, n. 37, tavola 18/a (label on the reverse);
Bologna, Galleria De Foscherari, Disegni e tempere, 6-26 marzo, 1965;
Torino, Galleria Narciso, Motivi d'Arte Contemporanea, 22 gennaio-24 febbraio 1965;
San Gimignano, Premio San Raffaele de Grada per il paesaggio, San Gimignano, ottobre 1970;
Palermo, Palazzo dei Normanni, Mostra Antologica dell'Opera di Renato Guttuso, 13 febbraio-14 marzo 1971, n. 40 (label on the reverse);
Berlino, Neue Gesellschaft fur bildende Kunst, febbraio-marzo 1972 n. 4;

Mosca, Musej Akademii Chudoestv SSRR, 1972;
Leningrado, Gosudarstvennyi Musei Hermitage, novembre-dicembre 1972.

Literature
E. Crispolti, Catalogo Ragionato Generale dei dipinti di Renato Guttuso, Mondadori 1983, volume I, p. 87 n. 40/1;
G. Ballo, La linea dell'Arte italiana, Edizioni Mediterranee, Rome 1964, volume II, fig. 137;
L'Arte Moderna, n. 72, volume VIII, Fratelli Fabbri Editore, Milano, 1967, p. 361 (illustrated);
Haftmann, 1971, p. 42 (illustrated);
Renato Guttuso negli scritti di Guttuso, De Micheli, Soby, Russoli, Sciascia, Longhi, Longhi, Cooper, Vittorini, Del Guercio, Haftmann, Spies, Solmi, Fratelli Fabbri Editore, Milano, 1976.
N. Misler, La via italiana del realsimo, Mazzotta Editore, Milano 1976, fig. 1.

More
Lots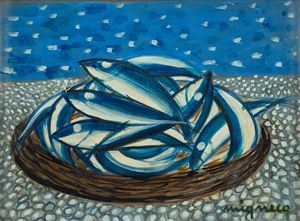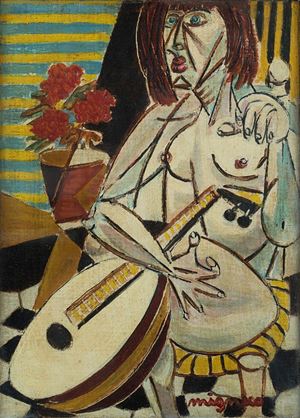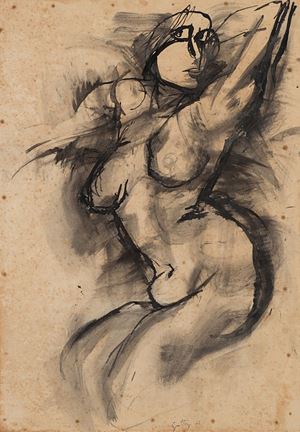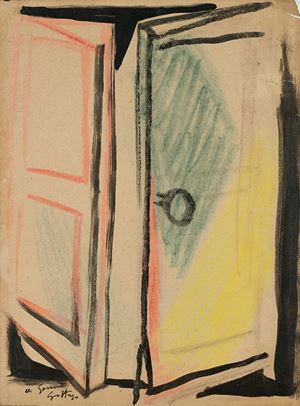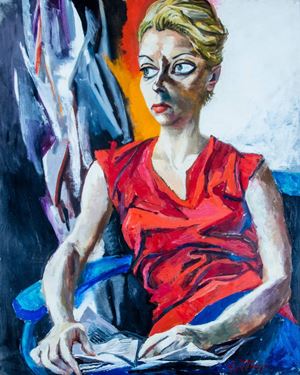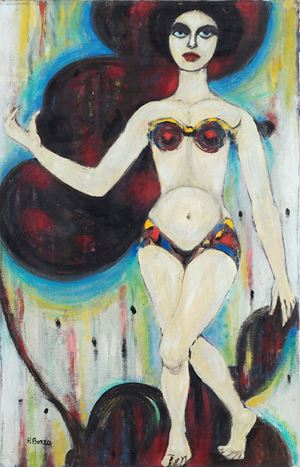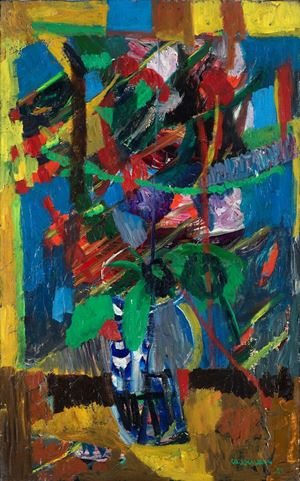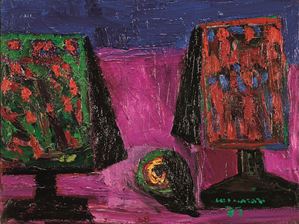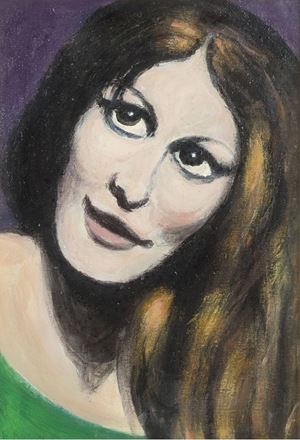 View more lots