SALE
126
Please note that the results listed on this page are inclusive of Finarte Buyer's Premium and exclusive of any applicable taxes and costs, unless otherwise noted.
Our first Fine Wine&Spirits auction in Rome
24 March, starting from 3pm -
Italian and International Wines
(lots 1–314)
25 March, starting from 4pm -
Spirits
(lots 315–419)
Rome / Palazzo Odescalchi - Piazza SS. Apostoli, 80
(
get direction
)
From Piedmont and Tuscany: a great variety of
Gaja Barbaresco
vintages, the high rated and valuable
Sassicaia
2015 with a 3 Liters and a 6 Liters in OWC, a selection of
Solaia
and the prestigious
Brunello di Montalcino Biondi Santi
. Also great wines from other Italian regions, for example:
Amarone della Valpolicella
by
Masi
and
Bertani
from Veneto and the sought-after
Montepulciano d'Abruzzo
of the legendary producer
Valentini
.
Prestigious Premier Cru from
Bordeaux
and
Sauternes
, and a section of international wines: among the others, the Spanish
Vega Sicilia
and German
Rieslings
.
High level spirits will be present as well: beautifully shaped crystal decanters of
Remy Martin
and
Martell Cognac.
Scottish, Irish and Japanese whiskies along with rare Bourbons:
Bowmore Bicentenary Fratta
,
Spingbank Samaroli 21 YO
,
Bowmore Prestonfield 1965 Vintage 22 YO
and a variety of great vintage
Macallan
, as the incredible
1950 Campbell&Hope
. Last but not least a section of
Marc de Bourgogne
and
Fine Bourgogne
by
Domaine de la Romaneé-Conti
.
WINE TASTING IN MILAN AND ROME
Before you bid we would like to propose two wine tasting in Finarte's venues, just to get started. In collaboration with
Vinodalproduttore.it
– 15 producers who will bring 50 among their best labels.
15 March in Milan, Via Paolo Sarpi 6, from 7pm to 10pm
Book here
17 March in Rome, Piazza SS. Apostoli 80, from 7pm to 10pm
Book here
IMPORTANT NOTICE
All the bottles are kept in Finarte's warehouse in Milan. Lots will be available for free pickup in both Milan and Rome venues only if previously organized and booked with the Department.
Info and booking:
spedizioni.milano@finarte.it
vini@finarte.it
The auction is in collaboration with: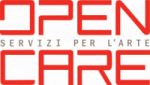 Sessions
Thursday 24 March 2022, 3:00 pm - SESSION 1 (Lots 1-314)
Friday 25 March 2022, 4:00 pm - SESSION 2 (Lots 315-419)

BID FORM
Download here the bid form
Exhibition
The viewing of the lots is possible only by appointment in Milan every day from 10am to 6pm.
For appointment call us at
02 3363801
or send an email to
vini@finarte.it
Milan / Via Paolo Sarpi, 6
(
get direction
)
Conditions of Sale
The oldest Cantina in Barolo presented in a collection from 1931 to 2014.
This is the extreme synthesis to present the Finarte auction on June 9th, where an extraordinary selection of Barolo Borgogno of over 1,900 bottles will be auctioned, covering the time period 1931-2014 with great completeness: 1931, 1937, 1947, 1952, 1955, 1957, 1958, 1959 and then all the vintages produced without neglecting even one until 2014, with very rare bottles of Barolo Storico Crus and the most recent Crus, which the Farinetti management decided to enhance after the company's acquisition in 2008.
The bottles, preserved with extreme care, have been viewed one by one by the Borgogno company which guarantees their authenticity and essential conservation requirements.
The collection is offered in lots divided into several large complementary verticals that offer the entire history of 1931-2014, in smaller verticals focused on specific periods and selections of targeted vintages and particular Crus.
The Monographic auction of the Barolo Borgogno 1931-2014 Collection will be preceded by two tasting events dedicated to collectors in Milan and Rome.
Contact