SALE
219
Please note that the results listed on this page are inclusive of Finarte Buyer's Premium and exclusive of any applicable taxes and costs, unless otherwise noted.
An auction of great variety, the result of detailed work with numerous collectors and leading producers who gave us access to their archives to present bottles of great wines, rare and in perfect condition.
For Italy great variety within two classic regions:
Roagna
,
Gaja
,
Vietti
,
Clerico
,
Grasso
,
Giacosa
with great
Barbaresco
and
Barolo
for Piedmont; for Tuscany a wide selection of
Brunello Biondi Santi
and the most important Supertuscan names such as
Sassicaia
,
Ornellaia
and
Masseto
,
Solaia
and
Tignanello
,
Pergole Torte.
For France,
Burgundy
dominates with important bottles from
Domaine Romanée Conti
,
Henry Jayer
,
Coche Dury
,
Jadot
; the selection of
Bordeaux
and
Champagne
is very varied.
It is a privilege to be able to draw on the archives of prestigious Italian wineries that make available to the Finarte audience an extraordinary selection of rare bottles, special editions, and vintages that cannot be found on the market:
-
Tua Rita
with its Redigaffi, a pure Merlot with superlative scores, also offered in the very rare Redigaffi 7 Vecchia Vigna edition;
-
Vigneti Massa
, with an exciting selection of Timorasso crus with traditional and screw cap, for a unique and stimulating comparison;
-
Graziano Prà
, another devotee of the screwcap, with beautiful verticals of Amarone, Ripasso and Soave and large formats of his Cru;
-
Zenato
, presenting beautiful verticals of excellent vintages of Amarone Riserva and Ripassa and an extraordinary edition of Amarone Riserva 2008;
-
Franchetti
with the Tuscan Trinoro and Palazzi, with great character and originality;
-
Montevetrano
, with the Campania cult wine of the same name, a unique blend of Cabernet, Merlot and Aglianico presented in beautiful verticals and prestigious formats;
-
Galardi
with Terra di Lavoro, an iconic wine from Campania, offered vintages with long aging and in three different formats;
-
Masi Agricola
, famous Amarone company, presents rare verticals of Serego Alighieri and Cru Mazzano and Costasera Contemporary Art in three different vintages
-
Tenuta delle Terre Nere
, with the two most prestigious Etna crus, Guardiola and Prefilloxera, in magnums of unavailable vintages.
The Spirits section is characterized by important selections of
Whisky
and
Rum
: alongside the highly sought-after
Macallan Red Ribbon
,
Over 25 YO
and precious
18 YO
bottlings there are long ageings of
Strathisla
,
Glenfiddich
,
Glenfarclas
; wide and diversified is the selection of
Rum
with a very rare
Wray & Nephew Private Stock Soffiantino
and
Damoiseau
,
Demerara
and
Caroni
.
The auction takes place at Finarte's Milan headquarters, Via Paolo Sarpi 6, and is divided into two rounds: in the morning, 10 a.m. Italian and foreign wines, lots 1-245; in the afternoon, 4 p.m. Wines from Prestigious Italian Wineries, sweet wines, champagnes and spirits, lots up to 494.
ADDRESS
Milan / Via Paolo Sarpi, 6
(
get direction
)

IMPORTANT NOTICE
For this auction the Buyer's Premium is equal to 22% of the hammer price.
Sessions
Thursday 30 November 2023, 10:00 am - SESSION 1 (Lots 1-245)
Thursday 30 November 2023, 3:00 pm - SESSION 2 (Lots 246-494)

BID FORM
Download here the bid form
Exhibition
LOTS CAN BE VIEWED ONLY BY APPOINTMENT
Until 29 November from 10am to 6pm


Milan / Via Paolo Sarpi, 6
(
get direction
)
For all enquires and appointments:
vini@finarte.it
+39 02 3363801
Fine Wines & Spirits auctions are in collaboration with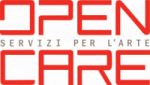 Conditions of Sale
The oldest Cantina in Barolo presented in a collection from 1931 to 2014.
This is the extreme synthesis to present the Finarte auction on June 9th, where an extraordinary selection of Barolo Borgogno of over 1,900 bottles will be auctioned, covering the time period 1931-2014 with great completeness: 1931, 1937, 1947, 1952, 1955, 1957, 1958, 1959 and then all the vintages produced without neglecting even one until 2014, with very rare bottles of Barolo Storico Crus and the most recent Crus, which the Farinetti management decided to enhance after the company's acquisition in 2008.
The bottles, preserved with extreme care, have been viewed one by one by the Borgogno company which guarantees their authenticity and essential conservation requirements.
The collection is offered in lots divided into several large complementary verticals that offer the entire history of 1931-2014, in smaller verticals focused on specific periods and selections of targeted vintages and particular Crus.
The Monographic auction of the Barolo Borgogno 1931-2014 Collection will be preceded by two tasting events dedicated to collectors in Milan and Rome.
Contact