SALE
153
Please note that the results listed on this page are inclusive of Finarte Buyer's Premium and exclusive of any applicable taxes and costs, unless otherwise noted.
Great selections of
Barbaresco
, with
Giacosa
,
Gaja
and
La Spinetta
, and
Barolo
, with
Conterno
,
Mascarello
and
Rinaldi
, counterpoint the rich Tuscan offer, with the
Brunello di Biondi Santi
,
Soldera
and
Casanova di Neri
, and the famous
Supertuscan
; among these we point out, alongside the essential
Sassicaia
and
Tignanello
, a rich collection of
Biserno by Ludovico Antinori
in various vintages and formats.
Amaroni
by
Dal Forno
and
Quintarelli
complete the proposal from the most famous territories, then goodies from all over Italy with
Gravner
and
Dorigo
from Friuli,
Galardi
and
Mastroberardino
from Campania.
Rich proposal from
Bordeaux
, with
Petrus
,
Lafite
,
Margaux
and
Mouton
and from
Burgundy
, with
Romanée-Conti
and
Clos de Tarte
, to close with
Champagne
of the most sought-after maison,
Krug
and
Dom Perignon
, in vintages and versions that cannot be found.
France still opens the selection of spirits with great
Remy Martin Louis XIII Cognacs
and then leaves room for whiskeys of great interest from the
USA
,
Old Hickory
and
Old Fitzgerald
and Scotland with rare bottlings of
Macallan
,
Lagavulin
and
Glenlivet
.
The auction is divided into two rounds, in the morning at 10am the Italian and foreign fine wines and in the afternoon at 3pm the sweet wines, champagnes and spirits.
We also remind the
Monographic Borgogno wines from 1931 to 2014
sale which will be held on 28 October: the largest collection of Barolo Borgogno ever collected by an enthusiast in history which will be auctioned in 134 lots.
ADDRESS
Milan / Via Paolo Sarpi, 6
(
get direction
)
Sessions
Thursday 27 October 2022, 10:00 am - SESSION 1 (Lots 1-213)
Thursday 27 October 2022, 3:00 pm - SESSION 2 (Lots 214-389)

BID FORM
Download here the bid form
Exhibition
LOTS CAN BE VIEWED ONLY BY APPOINTMENT
Until Wednesday 26 October from 10am to 6pm


Milan / Via Paolo Sarpi, 6
(
get direction
)
For all enquires and appointments:
vini@finarte.it
+39 02 3363801
Fine Wines & Spirits auctions are in collaboration with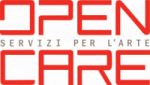 Conditions of Sale
The oldest Cantina in Barolo presented in a collection from 1931 to 2014.
This is the extreme synthesis to present the Finarte auction on June 9th, where an extraordinary selection of Barolo Borgogno of over 1,900 bottles will be auctioned, covering the time period 1931-2014 with great completeness: 1931, 1937, 1947, 1952, 1955, 1957, 1958, 1959 and then all the vintages produced without neglecting even one until 2014, with very rare bottles of Barolo Storico Crus and the most recent Crus, which the Farinetti management decided to enhance after the company's acquisition in 2008.
The bottles, preserved with extreme care, have been viewed one by one by the Borgogno company which guarantees their authenticity and essential conservation requirements.
The collection is offered in lots divided into several large complementary verticals that offer the entire history of 1931-2014, in smaller verticals focused on specific periods and selections of targeted vintages and particular Crus.
The Monographic auction of the Barolo Borgogno 1931-2014 Collection will be preceded by two tasting events dedicated to collectors in Milan and Rome.
Contact