SALE
63
Please note that the results listed on this page are inclusive of Finarte Buyer's Premium and exclusive of any applicable taxes and costs, unless otherwise noted.
MILAN
Via Paolo Sarpi, 6
(get direction)


SESSION I / Thursday 5 November, 4 p.m.
1000 Labels of Great Wines and Spirits
(a fine selection of many prestigious private collections)


SESSION II / Friday 6 November, 4 p.m.
Just Great Fine Wines
(A prestigious collection of a Ligurian merchant, made up of Italian and foreign wines, often available in their original sealed packaging)


*Please note that participation in the room is possible only upon reservation


---
In collaboration with: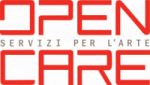 SESSION
Thursday 05 November 2020, 4:00 pm - SESSION (Lots 1001-2396)

BID FORM
Download here the bid form
Exhibition
MILAN
Via Paolo Sarpi, 6
(get direction)

It is also possible to visit the exhibition of a selection of lots in auction on Tuesday 3rd from 3 p.m. to 6 p.m, Wednesday 4th and Thursday 5th from 9 a.m. to 4 p.m.

Conditions of Sale
The oldest Cantina in Barolo presented in a collection from 1931 to 2014.
This is the extreme synthesis to present the Finarte auction on June 9th, where an extraordinary selection of Barolo Borgogno of over 1,900 bottles will be auctioned, covering the time period 1931-2014 with great completeness: 1931, 1937, 1947, 1952, 1955, 1957, 1958, 1959 and then all the vintages produced without neglecting even one until 2014, with very rare bottles of Barolo Storico Crus and the most recent Crus, which the Farinetti management decided to enhance after the company's acquisition in 2008.
The bottles, preserved with extreme care, have been viewed one by one by the Borgogno company which guarantees their authenticity and essential conservation requirements.
The collection is offered in lots divided into several large complementary verticals that offer the entire history of 1931-2014, in smaller verticals focused on specific periods and selections of targeted vintages and particular Crus.
The Monographic auction of the Barolo Borgogno 1931-2014 Collection will be preceded by two tasting events dedicated to collectors in Milan and Rome.
Contact