SALE
47
Please note that the results listed on this page are inclusive of Finarte Buyer's Premium and exclusive of any applicable taxes and costs, unless otherwise noted.



Gelardini & Romani Wine Auction Limited e Finarte combine their strengths and skills to represent our country compact and determined to enhance its excellence.

First appointment: an auction of Italian wines on May 17th in Hong Kong, with an auction room already fully booked.

Shop 327-333, 3/F, Landmark Atrium
15 Queens Road Central, Central, HK

SESSION I (lots 1 - 752)
ore 5:00 CEST (11:00 HKT)


The participation to the auction will be possible remotely by registering on our platform. To make absentee-bids and to participate in the live auction you need to upload your ID and provide a valid credit card. You account will be verified within 24 hours.

This icon identifies lots for sale in Hong Kong, in case of purchase the export costs are charged to the buyer.
---
In collaboration with:
>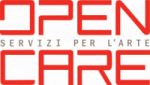 SESSION
Sunday 17 May 2020, 5:00 am - SESSION (Lots 1-752)

Conditions of Sale
The oldest Cantina in Barolo presented in a collection from 1931 to 2014.
This is the extreme synthesis to present the Finarte auction on June 9th, where an extraordinary selection of Barolo Borgogno of over 1,900 bottles will be auctioned, covering the time period 1931-2014 with great completeness: 1931, 1937, 1947, 1952, 1955, 1957, 1958, 1959 and then all the vintages produced without neglecting even one until 2014, with very rare bottles of Barolo Storico Crus and the most recent Crus, which the Farinetti management decided to enhance after the company's acquisition in 2008.
The bottles, preserved with extreme care, have been viewed one by one by the Borgogno company which guarantees their authenticity and essential conservation requirements.
The collection is offered in lots divided into several large complementary verticals that offer the entire history of 1931-2014, in smaller verticals focused on specific periods and selections of targeted vintages and particular Crus.
The Monographic auction of the Barolo Borgogno 1931-2014 Collection will be preceded by two tasting events dedicated to collectors in Milan and Rome.
Contact