SALE
71
Please note that the results listed on this page are inclusive of Finarte Buyer's Premium and exclusive of any applicable taxes and costs, unless otherwise noted.
MILAN
Via Paolo Sarpi, 6
(get direction)
SESSION I
Wednesday 16 December, 4 p.m.
(lots 1-
440
)
*Please note that participation in the saleroom is possible only upon reservation



---
In collaboration with: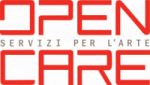 SESSION
Wednesday 16 December 2020, 4:00 pm - SESSION (Lots 1-440)

BID FORM
Download here the bid form
Exhibition
From Friday 11 to Tuesday 15 December
from 10 a.m. to 6 p.m.


IMPORTANT NOTICE

It is mandatory to make an appointment to view the lots, for reservations:
artedesign@finarte.it
- Tel.
02 3363801
---
In collaboration with: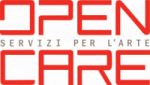 Conditions of Sale
"And, against the sky, opaque and reflective: the glass reflects the sky. Incielano the Architecture"
(Gio Ponti, Amate l'Architettura)
This special year that we have all lived, in close contact with the domestic environment of our homes, has helped to raise awareness of the importance of what surrounds us. Glass, a material so fascinating as to be almost magical, embellishes and enriches our furniture, brings us back to the beauty of detail and the rediscovery of continuous change. Because glass reflects, translates, changes and modifies what is around it.
After the interesting Murano collection presented in December, Finarte invites you to submit your glasses to us with the aim of making the most of them on the Italian and international market: from small desk objects to highly collectible vases, our experts are at at your disposal for an evaluation.
Contact