Estimate
€ 300.000 - 350.000
The price includes buyer's premium
Information
chassis no. 80122, engine no. P 33829

Perfect: fully restoration documented.
Particular chassis number: only 4 numbers from chassis 80126 which belonged to James Dean.
ASI, Fiva.
Saottini Collection.
Matching Numbers
i: This lot is subject to VAT.
Certificates & Statements
Fiva, Porsche Certificate, ASI.
Documentation
Italian registration and plates,in order.
Eligibility
Mille Miglia.
Giro di Sicilia.
Targa Florio.
Goodwood Revival.
Rallye Monte-Carlo Historique.
Tour Auto.
Le Mans Classic.
Coppa d'Oro delle Dolomiti.
Coppa delle Alpi by 1000 Miglia.
Winter Marathon.
California Mille.
Nürburgring Classic.
Pebble Beach Concours d'Elegance.
Amelia Island Concours d'Elegance.
Chantilly Arts & Elegance Richard Mille.
Concorso d'eleganza Villa D'Este.
Porsche Club events.

Provenance
The model
The 356 was created by Ferdinand "Ferry" Porsche (son of the founder of the German company Ferdinand), who founded the Austrian company. Like the Volkswagen Beetle designed by Ferdinand Porsche Sr., the 356 was an air-cooled four-cylinder, rear engine, rear-wheel drive with bodywork and integrated structure. The chassis was a completely new design as was the bodywork of the 356, the work of the Porsche employee Erwin Komenda, though some mechanical components, including the engine block and some components, of the suspension were based on and initially purchased from Volkswagen. The 356 was a luxury sports car and the first Porsche series car. Engineering innovations continued throughout the years of production, contributing to its sporting success and popularity. Production began in 1948 in Gmünd, Austria, where about 50 cars were built. On June 8, 1948 with the first Porsche car to receive approval and production continued until 1950 initially: was the Porsche 356/1 Roadster followed by the 356/2. In 1950 the factory was moved to Zuffenhausen, Germany, and here are the first 356 (known retrospectively as "Pre-A"). Initially only 1100 cc, then 1300cc and from 1952 also 1500 cc the cars were easily recognizable by the windshield divided into two parts by a central rib. All were also available in a convertible version (Cabriolet, Speedster and then Roadster). At the end of 1954 Max Hoffman, the only American importer of Porsche, convinced them to build a bare bones spider version with minimal equipment and a lowered windshield. It was a brilliant idea: with few frills (low weight) and above all a lower price, it was the ideal 356 for young and sporting customers. But those who proposed the idea perhaps did not fully foresee the truly winning aspect: a breathtaking line. The 356 1500 Speedster had specific and unique characteristics: the windscreen is low and curved in one piece with rounded upper corners. The side windows are snap-on to the doors. The soft top is in non-padded fabric with a flexible rear window. There are chrome mouldings at the height of the door release handles and the "Speedster" writing on the front mudguard. Shared with the 1500 that year where the bumpers which were distanced from the bodywork. The handle on the luggage compartment tailgate is elongated and with Porsche frieze. The rear lights and indicators were round and closely spaced. The front indicators (round and flat) are integrated into the horn grille. The parking light is integrated into the rear light unit. The license plate lighting is in a chromed housing above the plate. The, rear longitudinal, engine is of the 546/2 type, an air-cooled 4-cylinder boxer, with a displacement of 1,488 cc powered by two Solex 32 PBI carburettors. Distribution is single-shaft with rods & rocker arms and overhead valves. Compression of 7:1 for a power of 55 hp at 4,400 rpm. The chassis is a platform, the suspension is with longitudinal swing arms and transverse torsion bars. Rear swinging axle with longitudinal arms. Screw and roller steering. Drum brakes. Traction, of course, rear. The clutch is dry single-plate and the gearbox (type 519) is mechanical with 4 gears. In 1956 the 356 was replaced by the 356 A. General production of the 356 continued until April 1965, well after the new 911 model made its debut in the fall of 1963. About 76,313 units had been produced. Of these, 4,722 were Speedsters; of which 1,900 were the so-called "Pre-A" vehicles: 200 pre-series built in 1954 and there maining 1,700 in 1955
The car

The Porsche 356 Speedster, chassis no. 80122 was built in 1954 with Reutter bodywork. It comes from the cars chosen for the Saottini Collection and is one of the 200 so-called pre-A cars, it has a particular chassis number, only 4 from the 80126 chassis that belonged to James Dean. The marked miles on the odometer are 13,097. It mounts the correct engine type (546) and was imported from the USA in the late 1990s and has participated in major regularity competitions for historic cars. The car was restored for the first time in the USA and has recently undergone a new and complete top-level restoration; both restorations are documented photographically. It has been classified FIVA A/3 and is presented in white livery with black interiors. It is accompanied by numerous spare parts. Including: a train of studded winter tires; a set of 4 rims with winter tires; a pair of car stands; a rear silencer; two chargers + a multimeter; an entire "box" of spare parts.
State of the art
Restored, in excellent condition


More
Lots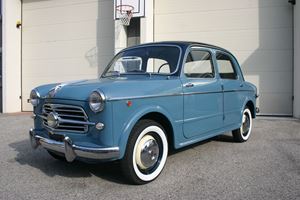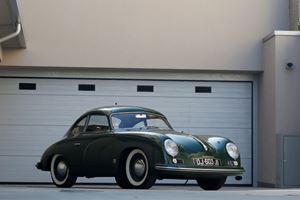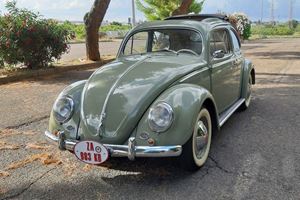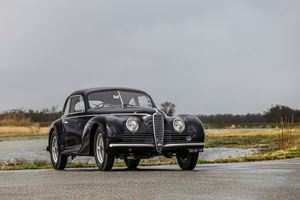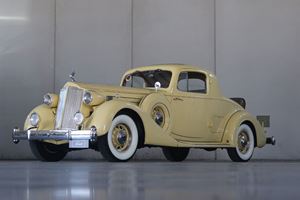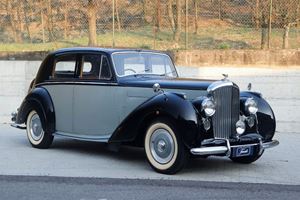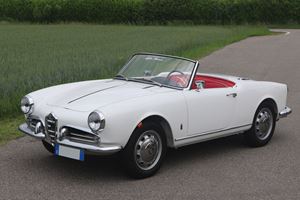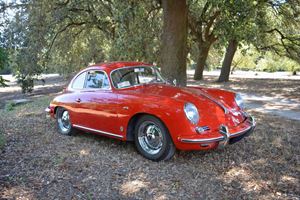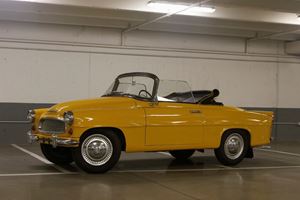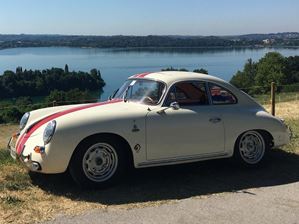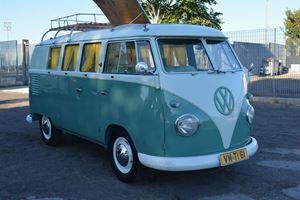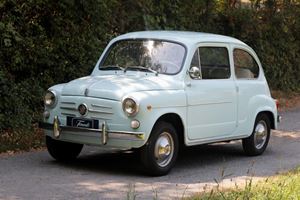 View more lots