46
NGOMBE, DOKO, IBOKO Democratic Republic of the Congo (Kinshasa), Northern region, right-hand banks of the river Ubangi
The price includes buyer's premium
Information
h 70 cm
Parade knife.
Forged iron blade with external shearing engraved on both sides. Wooden handle wrapped with spirals of iron twin lead. Brass tacks.
Traces of rust and glaze from use.

This belonged to the head of a tribe and was used as a symbol of power. The style is hybrid, as the shape of the blade derives from Lobala knives, while the handle work is similar to that found on Ngala and Ngombe knives.The refined engravings on the blade are characteristic of these groups' weapons.
Literature
FISCHER WERNER & ZIRNGIBL MANFRED A., Afrikanische Waffen, Passau 1978, pag. 113 (202);
BALLARINI ROBERTO, Armi bianche dell'Africa Nera / Black Africa's Traditional Arms, Milano 1992, pag. 53 (276);
GOSSEAU CHRISTIAN, Tribal arms monographs: Le couteau d'exécution et ses dérivés, Vol. I, N° 2, partie II" Bruxelles 1997, n° 34 e 35 (527);
More
Lots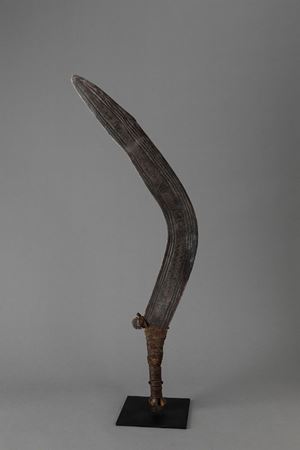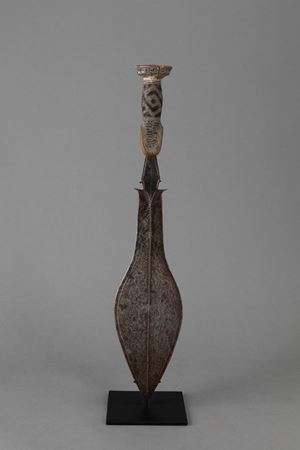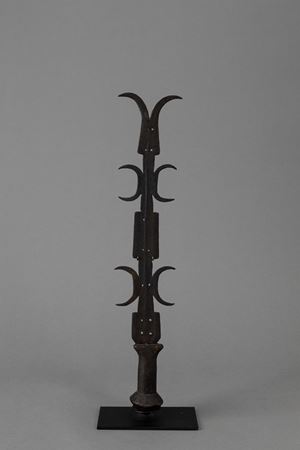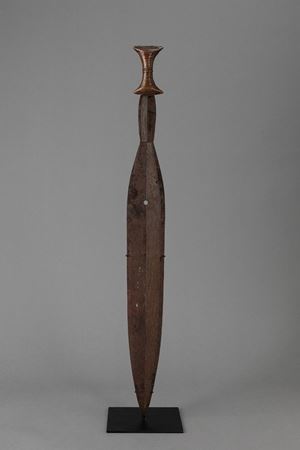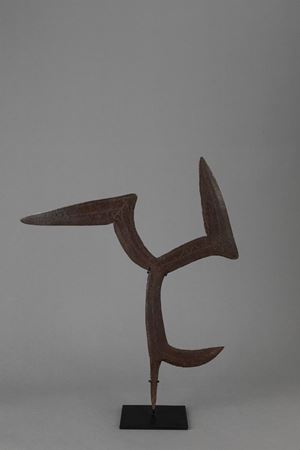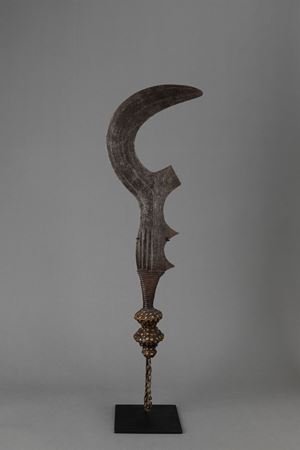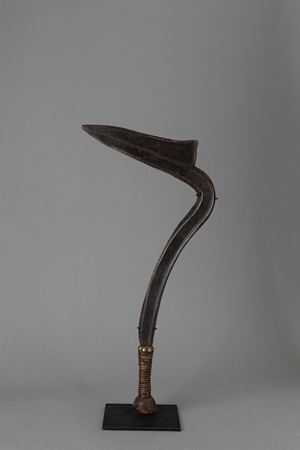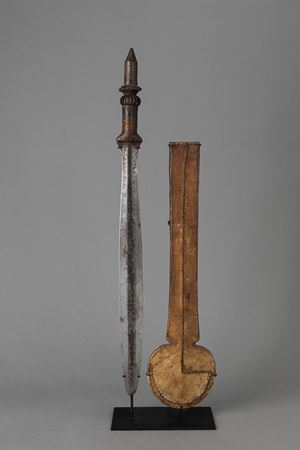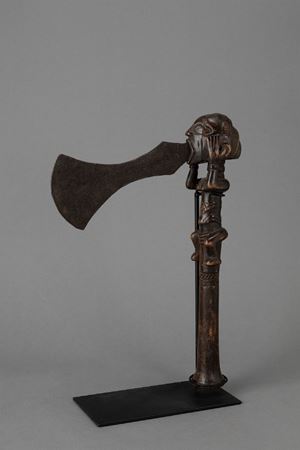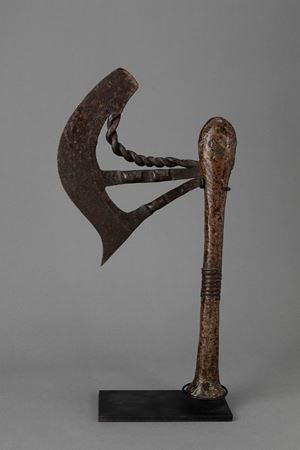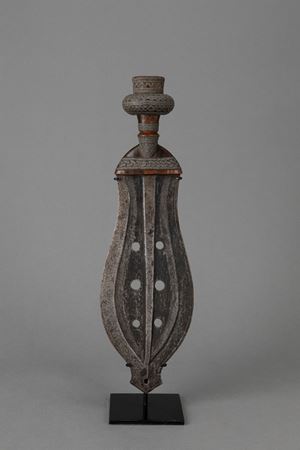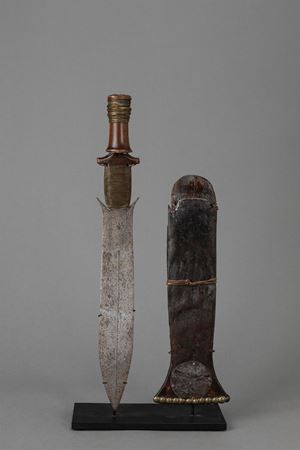 View more lots