Information
37,5 x 25 cm
Northern region, on the meander of the Congo River.
Throwing knife. Forged iron blade, with double shearing, decorated with copper twin lead.
Knife produced and used by groups who live along the northern meander of the Congo River. The two main elements and the hook are adorned, on both sides, with small incisions that follow their outline.The balance of this knife's composition and the copper twin lead applied with great precision demonstrate the work of a master forger and make it clear this is an object of value. The quality of the metal and the glaze, which enables you to see its usage in part, show just how old this throwing knife is.

Literature
FISHER WERNER & ZIRNGIBL MANFRED A. Afrikanische Waffen, Passau 1978, pag. 91, n° 159 (202);
WESTERDIJK HEINRICH, Ijzerwerk van Centraal-Afrika, Lochem 1975, Gruppo I, pag. 74, figura 15 (199);
MESTDAGH PATRICK, Couteaux de jet: Ou la collection d'un peintre, Bruxelles 2003, gruppo 12 (528);
More
Lots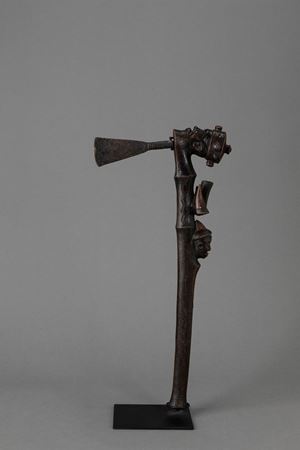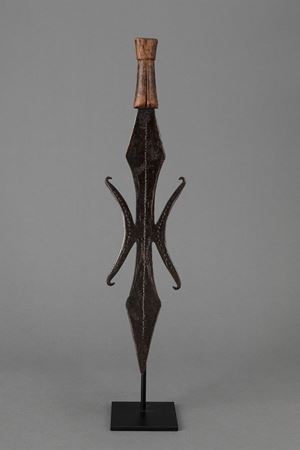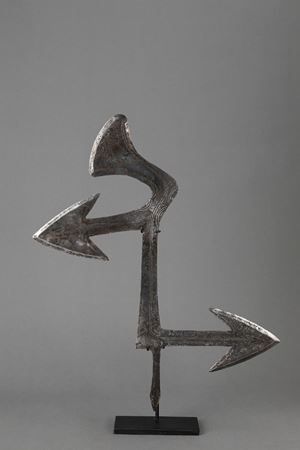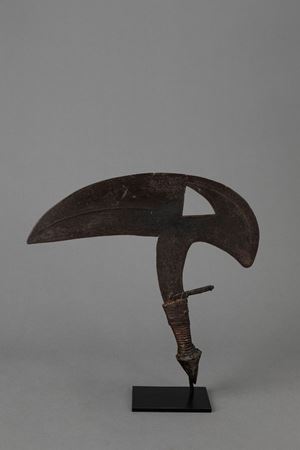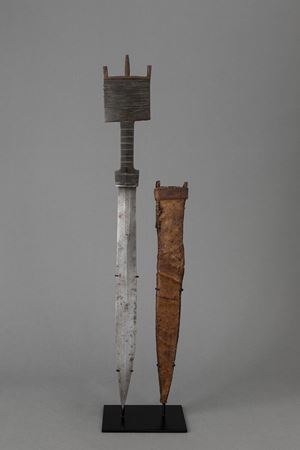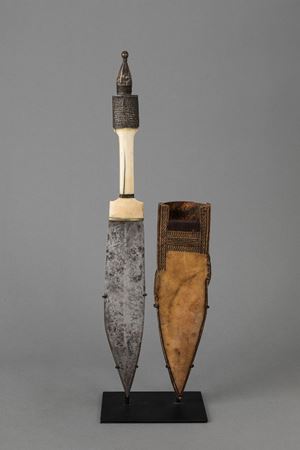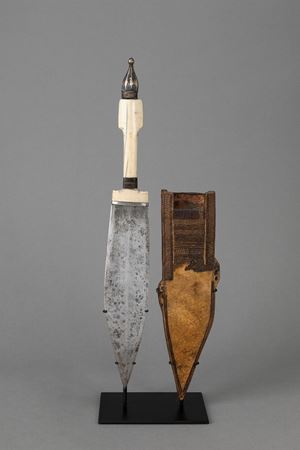 View more lots