Information
h 40 cm
Male sculpture.
Wood with a dark patina, Local name: Ngbirondo.
Sculpture with a strong abstract structure, where a triangular prism head is supported by a cylindrical body depicted with all anatomical features. The arms, extended away from the body, are very long, as opposed to the legs which are shorter. The eyes are small glass beads. The entire figure is decorated with a series of zigzag engravings. The shape of the triangular face, marked by parallel lines carved on the brow and the cheeks, is a common characteristic of this group's sculptures. The statues were placed in a small hut at the entrance to villages. They represented the spirit Ngbirondo who, according to villagers' beliefs, protected the villages. They were also used as diviners during clairvoyance ceremonies.

Provenance
Former private collection (in the '70s),
Private collection;
Literature
FELIX MARK LEO, 100 Peoples of Zaire and their sculture: Ngbandi, pagg. 122 -123, Bruxelles 1987 (Ngbirondo) (201);
BACQUART JEAN-BAPTISTE, The Tribal Arts of Africa, Londra 1998, pag. 142 (916);
Condition report
To request a Condition Report, please contact arteafricana@finarte.it
The department will provide you with a general report of the condition of the property described above. Please note that what Finarte declares with respect to the state of conservation of the objects corresponds only to a qualified opinion and that we are not professional conservators or restorers.
We urge you to consult with a restorer or conservator of your choice who will be better able to provide a detailed, professional report. We always suggest prospective buyers to inspect each lot to satisfy themselves as to condition during the exhibition days as indicated in the catalog.
More
Lots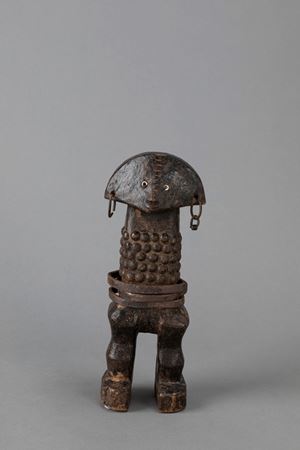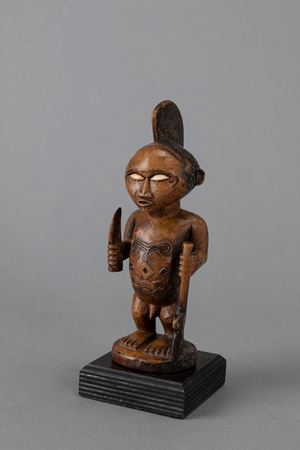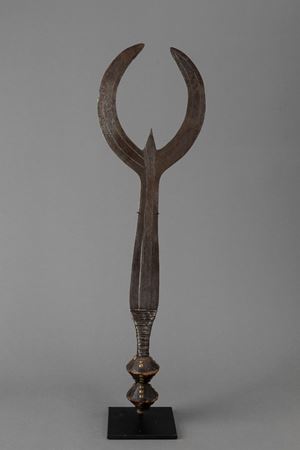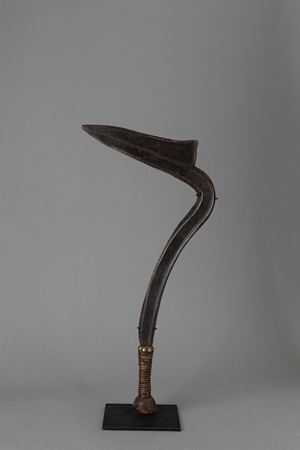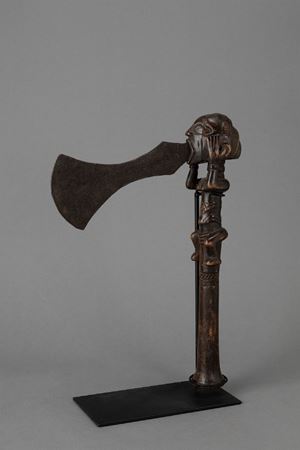 View more lots