Informazioni
20cm tall, 39cm long
Dance mask.
Wood sculpted with triangle-shaped engravings painted in polychrome. Animal-shaped helmet mask that combines the form of a bird with a beak and an antelope with a curved horn on the back.
Animals depicted include birds, chickens, antelopes etc., with the masks also portraying certain aspects from the animals.Each mask belongs to an individual and practically all types can be found in a village made up of different clans. They were always worn with heavy raphia garments that hid the identity of the dancer.

Provenienza
"Le Village Swisse" Gallery of René Garcia (Paris);
Former collection of Orio Ciferri (Pavia) Acquired by René Garcia in 1990, con expertise;
Former private collection (1999);
Contatta il dipartimento
Condition report
Per richiedere un condition report contattare arteafricana@finarte.it
Il dipartimento fornirà un rapporto generale sullo stato del bene sopra descritto. Si ricorda però che quanto dichiarato da Finarte rispetto allo stato di conservazione dei beni corrisponde unicamente a un parere qualificato e che i nostri esperti non sono restauratori professionisti.
Per una relazione dettagliata consigliamo quindi di rivolgersi a un restauratore di vostra fiducia. Si consiglia ai potenziali acquirenti di ispezionare ogni lotto per accertarsi delle condizioni durante le giornate di esposizione come indicato in catalogo.
Altri
lotti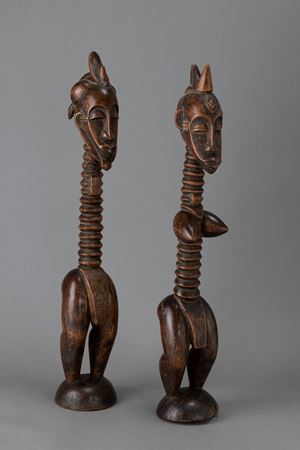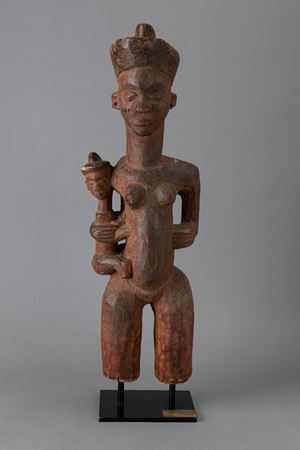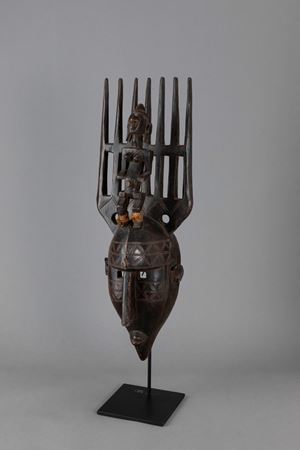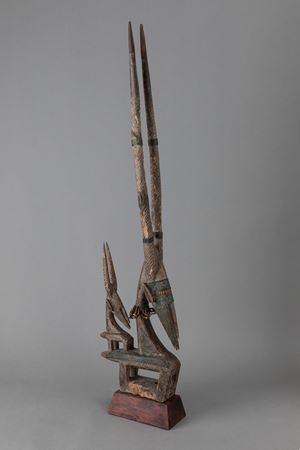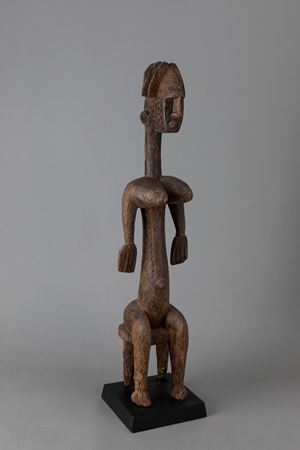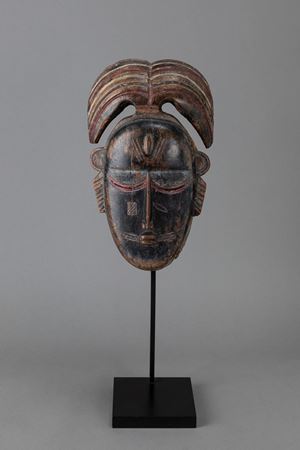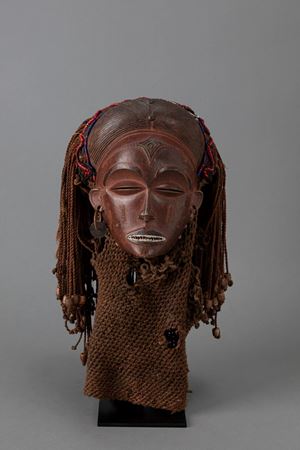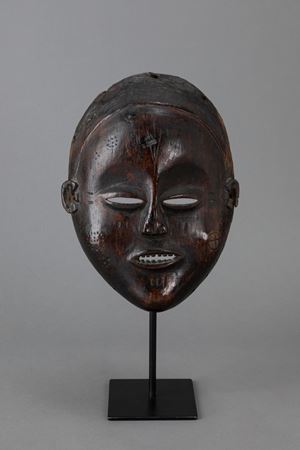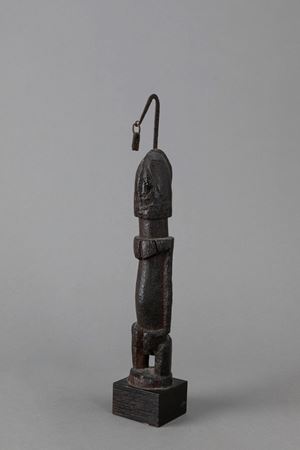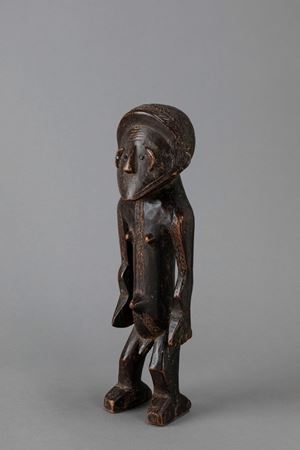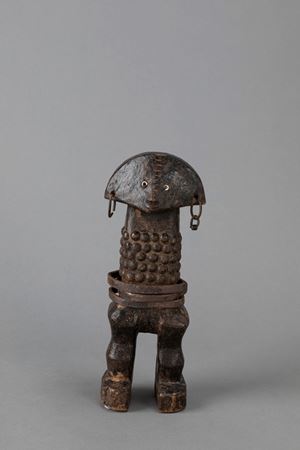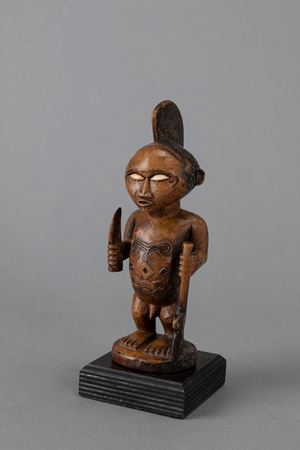 Continua a sfogliare il catalogo