Information
Height of the wooden part: 21 cm;
Dance mask of the society Pwo.
Hard wood with a natural shiny patina, decorated with a braided hairstyle, knitted cord collar, decorated with glass beads and brass tacks. A copper ring attached to the right ear holds a pierced coin of 10 cents and marked Belgian Congo 1911.
This mask was created by a master Chokwe sculptor who was able to give to the face a strong emotional power. Shows signs of delicate tattoos , on the front and on the cheeks, on the half-opened eyes, the slender nose. The mouth shows teeth which have been filed down according to the fashion widespread among the population of central Africa.
Shiny patina through use.

Provenance
Private Collection (2016);
Literature
VARIOUS AUTHORS "Art et Mythologie: Figures Tshokwe" Fondation Dapper Paris 1988 (223);
BASTIN MARIE-LOUISE "Ritual masks of Chokwe", saggio pubblicato sulla rivista African Arts (UCLA), Agosto 1984, pagg. 40 - 45
SOTHEBY'S " Collection Marceau Riviére" Paris, asta del 18 e 19 giugno 2019, lotto 194 (1047) 19 giugno 2019, lotto 194 (1047);
The dance masks of the Chokwe ethnic group , occupying also the southern Congo, are known for the portraits of young ancestors. The masks Pwo, which in the local language mean "young woman", represent the female ancestor of the clan of the matrilineal society.The professional sculptors carved these masks using the beauty of a young girl from the village for inspiration.The tattoos reproduced on the mask are the same shown on the face of the young girl and served to show the clan to which she belonged. When organizing dances for the young girls of the village the mask, complete with decoration of rafia, was worn by a male dancer dressed in female clothes. The mask was fixed on top of the head so that the dancer could see the public attending the ceremony though the knitted cord. Through the movements of the dance, he taught the young girls the correct way to behave in the various situations they met with in the social life of the village.At the end of the ceremony the young girls received from those present good wishes for their future maternity.
Condition report
To request a Condition Report, please contact arteafricana@finarte.it
The department will provide you with a general report of the condition of the property described above. Please note that what Finarte declares with respect to the state of conservation of the objects corresponds only to a qualified opinion and that we are not professional conservators or restorers.
We urge you to consult with a restorer or conservator of your choice who will be better able to provide a detailed, professional report. We always suggest prospective buyers to inspect each lot to satisfy themselves as to condition during the exhibition days as indicated in the catalog.
More
Lots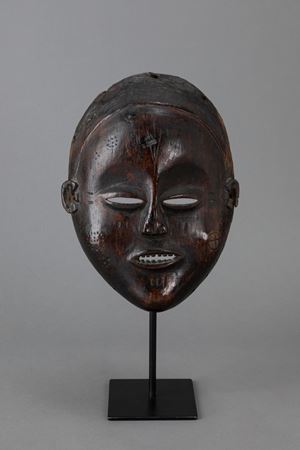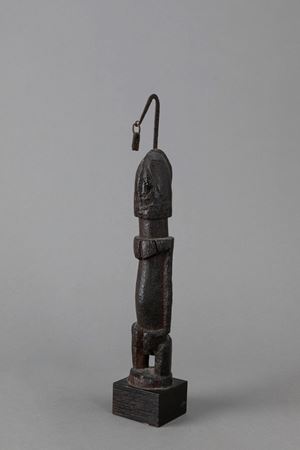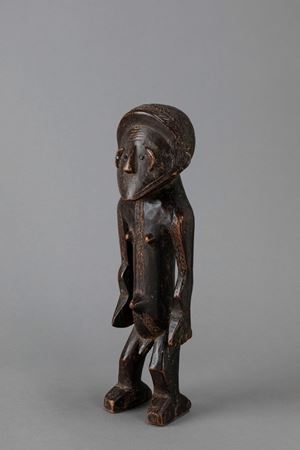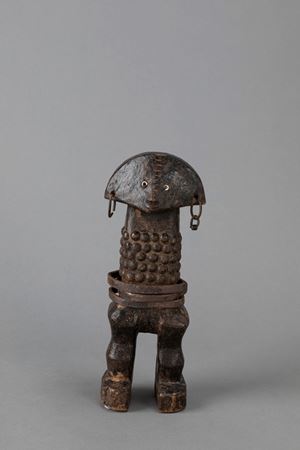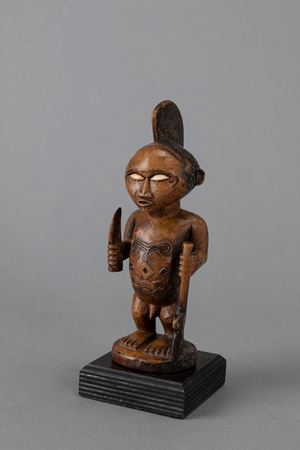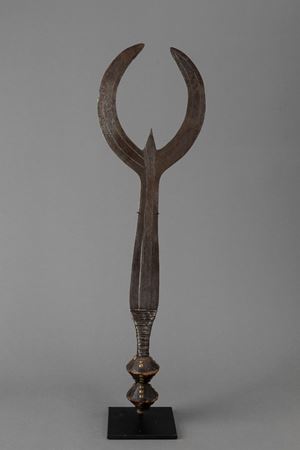 View more lots