Information
h 96 cm
Dance headwear.
Hardwood with a dark glaze, wrought brass strips, strips of skin, indigenous restorations, erosion.
Chy-Wara dance headwear that represents the female version of the Kober antilope, a species from the savanna, which carries its young on its back during weaning: in this case, it is female.The sculpture is crafted vertically and is adorned with engraved wrought metal strips. This is characteristic of Marka works. There are also a series of incisions in the wood which are typical of Bambara works. The straight horns appear to be engraved in a spiral shape.There are various examples known, which differ based on which animal is depicted.

Provenance
Private collection (2002);
Literature
GOLDWATER ROBERT, Bambara sculpture from the Western Sudan, New York 1963, n° 55 e 56 (1080);
AUTORI VARI, Bamana: The art of existence in Mali, Museum Rietberg Zurich Editor Calleyn J. P. 2001, pagg. 200 - 233 (429);
BASSANI EZIO, La Grande Scultura dell'Africa Nera, Firenze 1989, fig. 29 (231);
MONTI FRANCO, Le arti primitive, volume IX della collezione "Capolavori nei secoli", Fratelli Fabbri Editore, Milano, 1961-1964 dedicato alle arti extraeuropee. (Edizione francese), pag. 1349 (1087);
IMPERATO PASCAL JAMES, Sogoni Koun, Articolo pubblicato su African Arts (UCLA) Febbraio 1981,pagg. 38-47;
COLLEYN JEAN-PAUL & HOMBERGER LORENZ, Ciwara - Chiméres Africaines, Musée du Quay Branly, Five Continent Edition, Milano 2006, pag. 48, fig. 32 (868);
These Bambara sculptures, on account of the abstract form of the animals depicted and of how original the designs are, gave artists from this group worldwide fame.During the festivities that were held in honour of Chy-Wara, the mythical divinity who was half-man and half-animal, this was worn on the head of a dancer by means of a wicker band on the base of the sculpture.This deity, considered by the Bambara to be the bearer of agriculture on earth, was invoked during a ritual dance by a couple of young people from the village, one of whom wore the male animal on their head, and the other wore the female equivalent. The dancers, covered with ceremony robes and watched by the rest of the villagers, imitated the movement of the animals during the dance.
Condition report
To request a Condition Report, please contact arteafricana@finarte.it
The department will provide you with a general report of the condition of the property described above. Please note that what Finarte declares with respect to the state of conservation of the objects corresponds only to a qualified opinion and that we are not professional conservators or restorers.
We urge you to consult with a restorer or conservator of your choice who will be better able to provide a detailed, professional report. We always suggest prospective buyers to inspect each lot to satisfy themselves as to condition during the exhibition days as indicated in the catalog.
More
Lots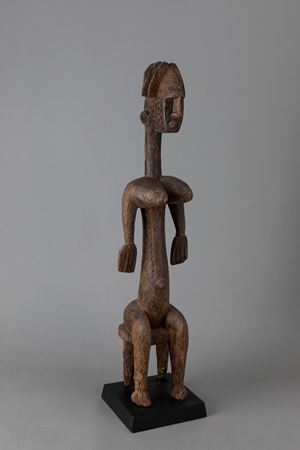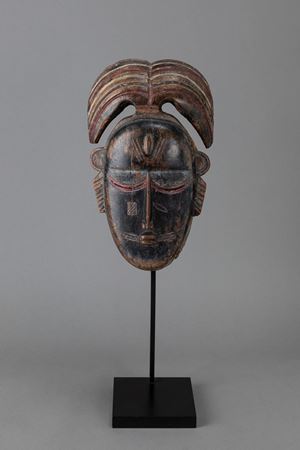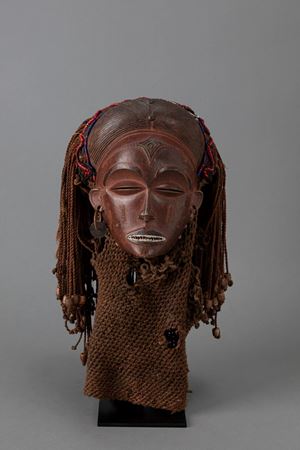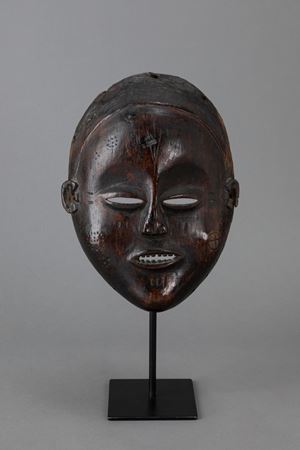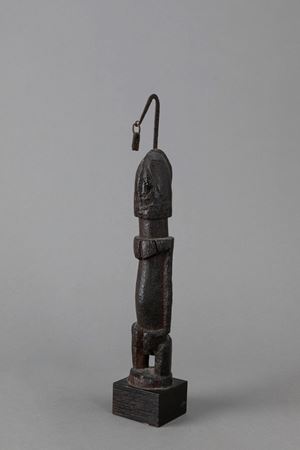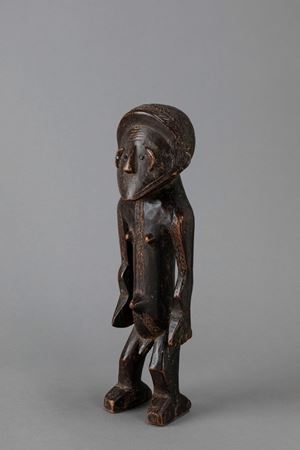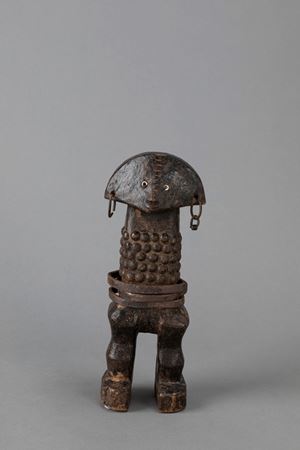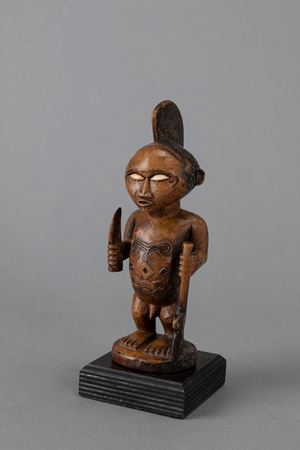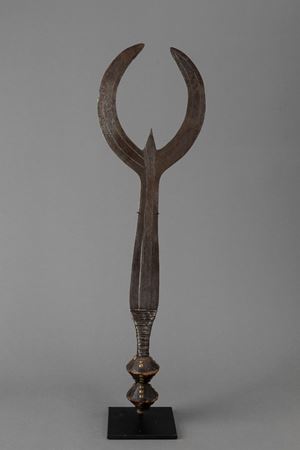 View more lots