Information
h 78 cm
Female figure.
Hardwood covered with residues of a black glaze, signs of erosion.
This is the representation of a female figure sitting on a two-legged stool. The head resembles a "cubist" style, characterised by straight, pointed lines which bestows a sense of noble pride upon it. The body, which lacks any definition of the muscles, has a long neck, large breasts and a slender chest, rounded shoulders, a prominent navel, short arms with no joints, and open hands facing outwards, with the fingers pressed together. The base of the long nose, which divides the flat face in two, joins together at the ridge of the brow. The ears are two semi-circles in relief. The hairstyle is formed of three semi-arcs positioned horizontally on the top of the head. The surface of the wood has been decorated with engraved geometric lines and a series of cuneiform incisions.

Provenance
Private collection (2002):
Literature
BASSANI EZIO, Una bottega di grandi artisti Bambara, pagg. 207 - 228, Articolo pubblicato sulla Rivista edita da Carlo Ludovico Ragghianti "Critica d'arte, Anno XLIII, fascicolo 157 - 9, gennaio - giugno 1978 (1092);
GOLDWATER ROBERT, Bambara sculpture from the Western Sudan, New York 1963, n° 78 (1080)
SOTHEBY'S, African, oceanic & Pre-Columbian Art including property from Lerner, Shoher and Vogel collections, New York asta del 11 Maggio 2012, lotto 81 (Henri Matisse, Paris 1915) (741)
AUTORI VARI, Bamana: The art of existence in Mali, Museum Rietberg Zurich Editor Calleyn J. P. 2001, pagg. 158 e 159 (429);
In the region of the district of Segou, a city along the middle course of the river Niger, art historian Ezio Bassani located a school of sculptors who created works with peculiar characterises that he defined the "Segou sub-style".After examining this group of works, which respect the canons of classic Bambara sculptors but with original additions, Bassani claims it is likely they were made in a "workshop of great Bambara artists".In his 1978 study, he examines 17 sculptures, including 8 female figures in a standing position, 1 male figure in a standing position, 6 female figures sitting down, and 2 male figures on horseback. All these sculptures would have entered Europe in the first 25 years of the 20th century. They can be distinguished by a bare, imposing style and more naturalistic treatment of the human figure. The slender bodies have pointed breasts, hanging arms separated from the body, and the palms of the hands facing forwards. Those sitting down have their legs bent at right angles and are sculpted atop a circular stool supported by 4 legs.The majority of these works have surfaces blackened with scorching iron, which then have oil rubbed over them, a treatment that gives them a beautiful translucent black glaze.All these sculptures are the result of the genius of several artists working in a "local workshop", who would have influenced each other. These widely appreciated works are hotly contested by museums and famous collectors alike.
Condition report
To request a Condition Report, please contact arteafricana@finarte.it
The department will provide you with a general report of the condition of the property described above. Please note that what Finarte declares with respect to the state of conservation of the objects corresponds only to a qualified opinion and that we are not professional conservators or restorers.
We urge you to consult with a restorer or conservator of your choice who will be better able to provide a detailed, professional report. We always suggest prospective buyers to inspect each lot to satisfy themselves as to condition during the exhibition days as indicated in the catalog.
More
Lots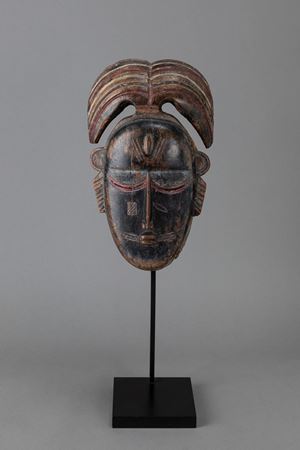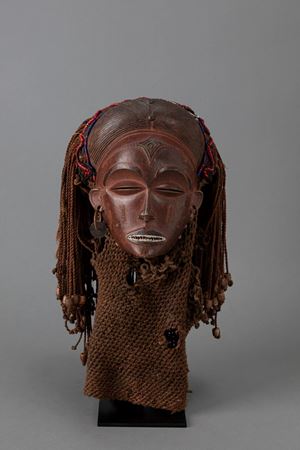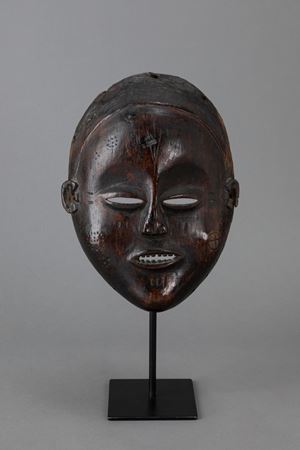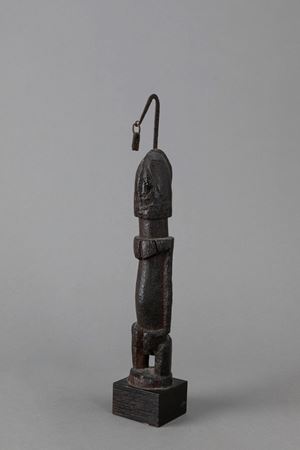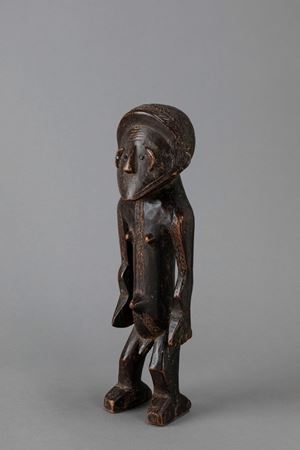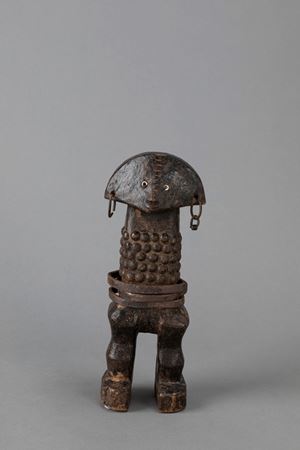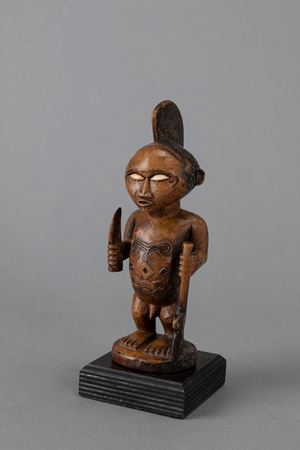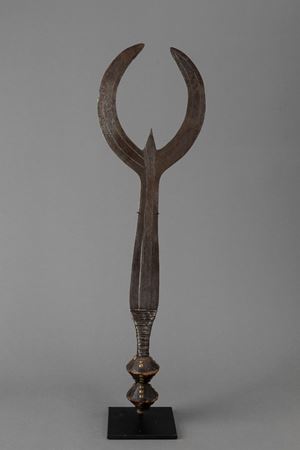 View more lots