ASTA
98
Si ricorda che i risultati elencati in questa pagina sono comprensivi dei diritti d'asta di Finarte ed escluse eventuali tasse e costi applicabili, se non diversamente specificato.
Friday 1 October, 5 PM


Milan / Via Paolo Sarpi, 6
(get direction)


Finarte in collaboration with
Urania Casa d'Aste
presents
its first Comics auction
entirely dedicated to the undisputed master of Italian comics in the world:
Hugo Pratt
.
That of the
original tables
is a sector that has already conquered collectors from all over the world, involving the most important dealers and reaching staggering figures. In just a few years, this ever-expanding and growing sector has consolidated its importance, finally turning the spotlight on a collectible born in the late 90s and which is now considered in the same way as Pop Art.
Urania
has been the leading Italian auction house in the sector since 2014, when it inaugurated its business right here in Milan and to date, with more than twenty auctions to its credit, it represents the European reference point for this brand new sector.
With this exceptional auction Finarte and Urania have joined forces and
will present 100 original works by the Venetian master Hugo Pratt
, father of the famous
Corto Maltese
and one of the most acclaimed masters of comics of all time.
"When I want to relax I read an essay by Engels, but if I want to commit myself I read Corto Maltese" (Umberto Eco)
---
The auction is powered in collaboration with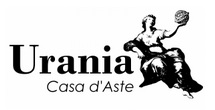 ---
IMPORTANT NOTICE
The Buyer's Premium calculated on the hammer price is 20% up to € 50,000 and 17% over € 50,000.

Tornata
Friday 01 October 2021, 5:00 pm - TORNATA UNICA (lotti 1-100)

Esposizione
From Tuesday 28 to Thursday 30 September from 9 AM to 6 PM
Milan / Via Paolo Sarpi, 6
(get direction)

Condizioni di Vendita
One of the most expanding art markets on a global level is certainly that of the Original Comic Art, Finarte has decided to open this department in synergy with Urania Casa d'Aste, a leader in the sector for years, organizing international auctions and offering works that satisfy even the most demanding collectors.
The art of comics has already consolidated its importance for some time, shedding light on a collecting born in the late 90s which today is considered in the same way as Pop Art. As before in America and France, this form of art is also in Italy. art has been ennobled thanks to important exhibitions in international museums with growing attention from the mass media, the consequent birth of specialized galleries and dealers have finally contributed to that work of "literacy" which has led to an increasing number of enthusiasts and collectors to approach this world with the eyes of an amateur or investor.
Finarte and Urania, combining their experience and visibility, organize auctions that offer works from all the most sought after sectors: from the great masters of Italian and international comics to the tables of American superheroes, from Disney tables to erotic comics, from the opening illustrations '900 to the original sketches of movie posters.
Contatti