158
Poster - Sottsass, Ettore Jr
(Innsbruck 1917 - Milano 2007)
Adam and Eve [Reminder for men of government, politicians in general, for generals, colonels and others, for theorists and moralizers] Milan, Edizioni Jabik Arte Multiplicata, "Edizioni Artisti Contemporanei n. 4 ", [print: without indication of the printer], 1974 (June), 75x55 cm.
Artist's Resale Right
Information
Specialist Notes
"This image is not a reproduction. It is a multiplied work of art created using a matrix specially conceived by the author for an unlimited edition. The space of this "sheet" is divided into various parts: the upper area is reserved for the artist, who can thus develop and add to the message contained in the image proposed as a work, reflections and considerations for a better understanding of his creative activity ".
Condition report
To request a Condition Report, please contact libriestampe@finarte.it
The department will provide you with a general report of the condition of the property described above. Please note that what Finarte declares with respect to the state of conservation of the objects corresponds only to a qualified opinion and that we are not professional conservators or restorers.
We urge you to consult with a restorer or conservator of your choice who will be better able to provide a detailed, professional report. We always suggest prospective buyers to inspect each lot to satisfy themselves as to condition during the exhibition days as indicated in the catalog.
More
Lots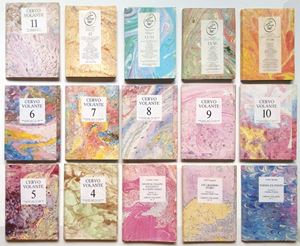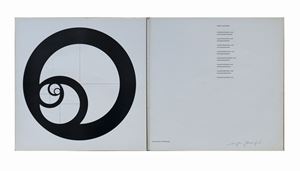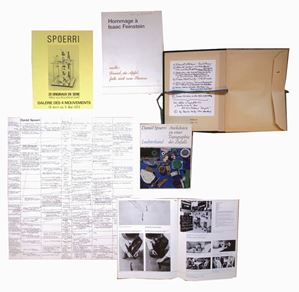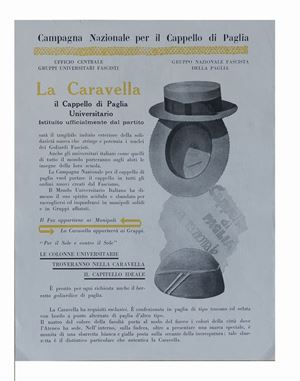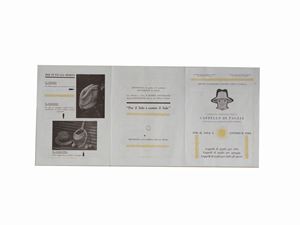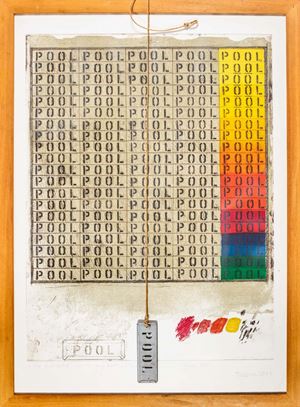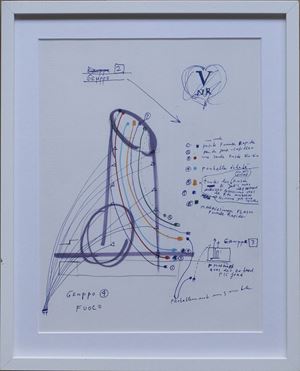 View more lots