72
Leonardo Bistolfi
(Casale Monferrato 1859 - La Loggia 1933)
Portrait of young woman with curls
, About 1900
The price includes buyer's premium
Information
bronze sculpture
height 42 cm
signed on the back on the left: L Bistolfi

The work is the bronze translation of the plaster model preserved in the Gipsoteca Leonardo Bistolfi in Casale Monferrato (inv. 420) [1] depicting a young woman whose identity is unknown.
Trained in the environment of the late Lombard scapigliatura, Leonardo Bistolfi asserted himself in the last twenty years of the nineteenth century above all as the author of funeral monuments, which will be worth the 'name of "poet of death", and celebratory, becoming in sculpture the main interpreter of the trends fin de siécle , in a happy union between symbolist instances, pre-Raphaelism and liberty decorativism. To his more official activity, which will see him protagonist of some of the most important commissions at the turn of the two centuries, Bistolfi will support the production of numerous busts, medals and portraits of members of the aristocracy and illustrious personalities (Vittorio Emanuele II, Umberto I, Cesare Lombroso, Edmondo De Amicis, to name a few). In this vein the artist stands out for his ability to subtly grasp aspects of the character, of the intellectual and interior life of his models, in line with what his writer friend Giovanni Cena affirmed, for whom the sculptor's task was to "make discover a glimpse of an individual's internal life, his spiritual traits " [2].
This approach is clearly evident in this bust in which, in the light movement of the head and parted lips as to mention a discourse we find a recurring expedient, clearly of Bernini's origin, to infuse life and make matter "speak". Also typical of Bistolfi is the modeling, soft, lively and spontaneous that gives fullness to the face and mobility to the expression, and the extraordinary yield of curled hair, with the same wavy and disheveled treatment of the locks that can also be found in the hair of Beethoven (undated) or in the cascading beard of Giuseppe Giacosa (1909-1910 circa), plaster busts both preserved in the Gipsoteca di Casale Monferrato.
Sabrina Spinazzè
---
[2] G. Cena, Considerations on sculpture , "La Triennale", 13, 1896, pp. 99-100.
More
Lots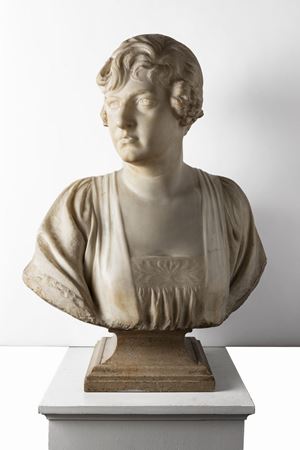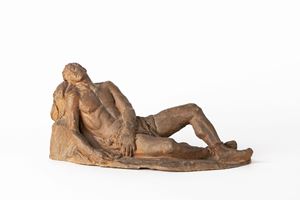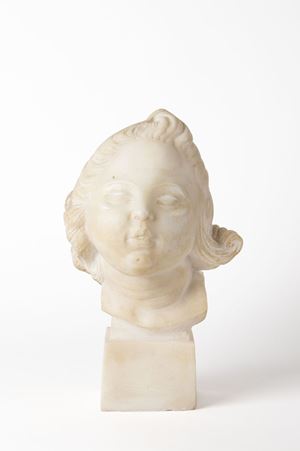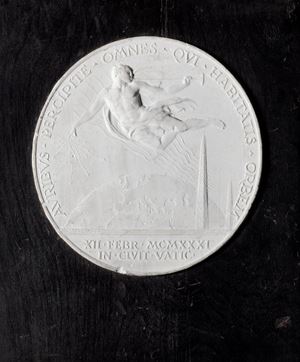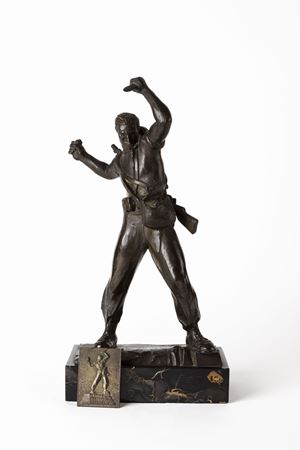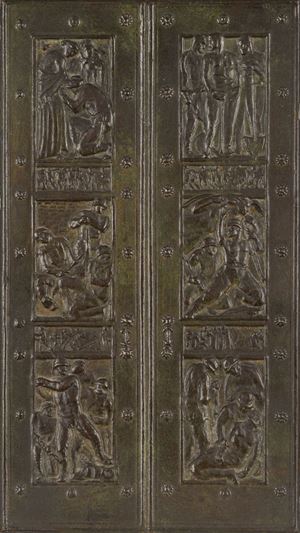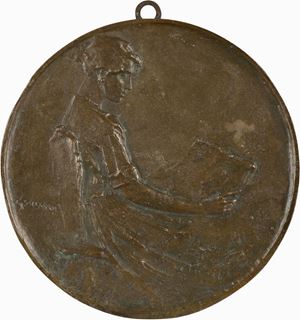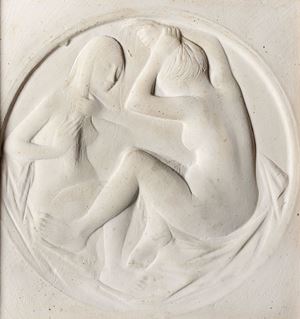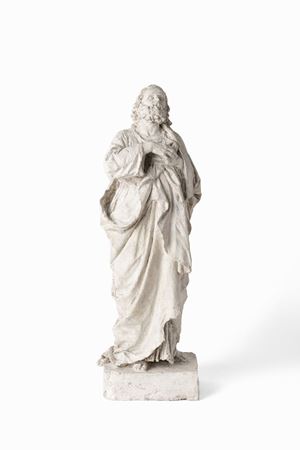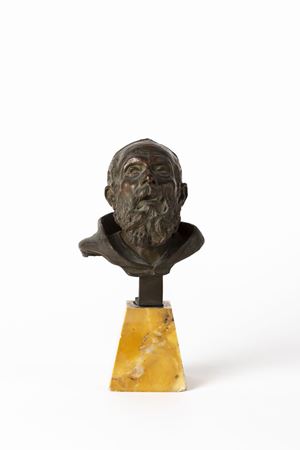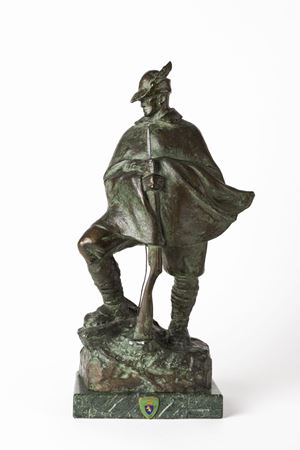 View more lots