Information
oil on unlined canvas
121.5 x 172.5 cm
in antique frame

Provenance
Collection of the Marquis Adauto Diotallevi, Rimini, until the 1930s; and by inheritance to the current owners.
The present attribution has been suggested by Vilmos Tátrai and confirmed by professor Francesco Petrucci on the basis of color photographs.
Il dipinto, inedito e di cui non si conoscono copie o varianti, raffigura un raro episodio veterotestamentario, narrato nel Libro di Daniele (Daniele 13.1-64): la giovane e bella Susanna, moglie del ricco Ioachim, viene sorpresa sola nel suo giardino, mentre fa il bagno, da due vecchioni, i quali la obbligano a giacere con loro, minacciando altrimenti di denunciarla come adultera. La donna rifiuta e i due anziani la accusano davanti al Consiglio. Data l'autorevolezza dei due anziani, l'assemblea crede al loro racconto e condanna a morte Susanna. Dio ascolta però la protesta di innocenza di Susanna ed ispira il giovane Daniele a gridare: "Io sono innocente del sangue di lei". Alla richiesta di spiegazione del senso di queste parole, Daniele risponde: "Siete tanto insensati, o figli di Israele? Avete condannato una figlia di Israele senza aver fatto inchiesta e investigato bene la verità! Tornate al luogo del giudizio, poiché costoro hanno testimoniato falsamente contro di lei". Per dimostrare la falsità della testimonianza dei due vecchioni, Daniele decide di interrogarli separatamente: chiede ad entrambi sotto quale albero del giardino abbiano visto Susanna e il suo amante commettere adulterio. Il primo risponde: "sotto un lentisco", il secondo "sotto un leccio". La discordanza delle deposizioni è considerato motivo sufficiente per scagionare Susanna e far condannare a morte i due turpi anziani.
La storia di Susanna e Daniele (il cui nome in ebraico significa "Dio giudica") precorre il più noto l'episodio evangelico di Cristo e l'Adultera, da cui deriva anche l'iconografia.
More
Lots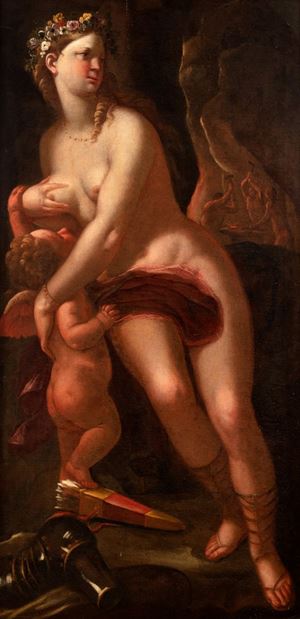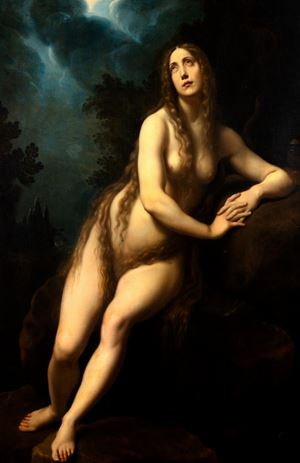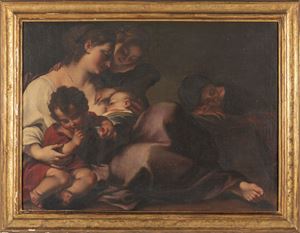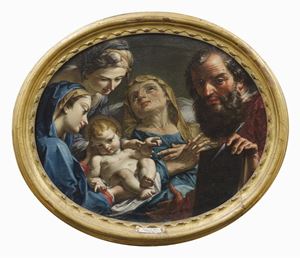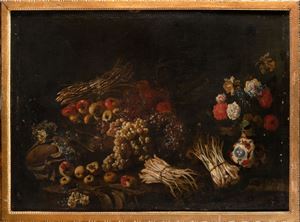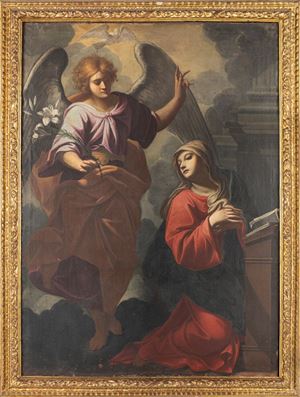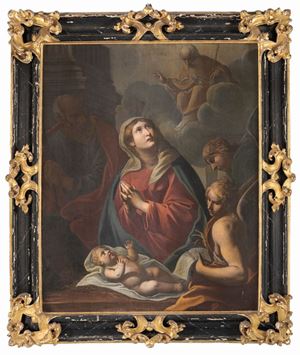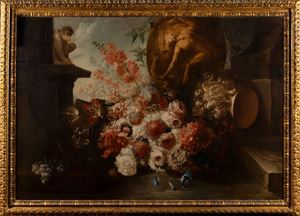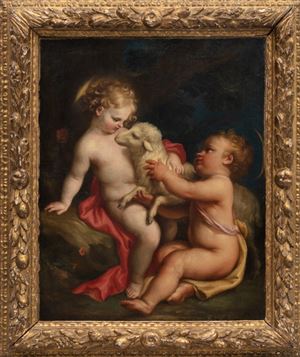 View more lots