SALE
71
Please note that the results listed on this page are inclusive of Finarte Buyer's Premium and exclusive of any applicable taxes and costs, unless otherwise noted.
MILAN
Via Paolo Sarpi, 6
(get direction)
SESSION I
Wednesday 16 December, 4 p.m.
(lots 1-
440
)
*Please note that participation in the saleroom is possible only upon reservation



---
In collaboration with: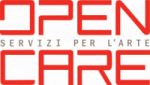 SESSION
Wednesday 16 December 2020, 4:00 pm - SESSION (Lots 1-440)

BID FORM
Download here the bid form
Exhibition
From Friday 11 to Tuesday 15 December
from 10 a.m. to 6 p.m.


IMPORTANT NOTICE

It is mandatory to make an appointment to view the lots, for reservations:
artedesign@finarte.it
- Tel.
02 3363801
---
In collaboration with: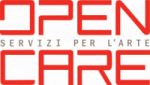 Conditions of Sale
After the interesting collection of Italian Design and Decorative Arts of the XX century presented this summer with over 150 Made in Italy pieces, auctioned on 22 July 2020, Finarte presents the new department dedicated to Italian design of the twentieth century.
The Department has a strong specialization in articles of industrial design and decorative arts produced from 1900 until today. All have the characteristics of being particular, original pieces, and of having the Made in Italy as a common denominator.
We are aimed at those who want to buy or think they own modern antiques and design objects from the early twentieth century onwards and want to know their real value, origin or the designer, thus enhancing them to the fullest in our auctions dedicated to this sector.
The objects we offer and our knowledge focus in particular on ceramics, glass, lamps and chandeliers, furniture and everything related to the decorative arts Made in Italy of the twentieth century.
Our experts also aim to be a hub for those seeking to learn and share knowledge about art, design and collecting, offering valuation both in person and online.
An interesting collection of Italian Design and Decorative Arts of 20th century with many ceramics, furnitures, chandeliers, lamps and glass works, objects Made in Italy, from Gio Ponti to Angelo Mangiarotti, and many others, without forgetting new talents. Three rare and interesting sculptures by Nerone Patuzzi complete the catalogue.
Finarte presents with this catalogue the new department dedicated to objects of Italian  Design Made in Italy of 20th Century.
It is also a destination for those who seek to learn and share knowledge about art, design and collecting, offering valuations for personal property, appraisals and auction exhibitions online. Attention to consignors is of paramount importance and clients enjoy direct access to partners and experts throughout the valuation, consignment and auction process
Contact